BBVA Boosts Bet on Turkey in $2.6 Billion Bid for Garanti
(Bloomberg) -- Banco Bilbao Vizcaya Argentaria SA is seeking full control of its Turkish unit in a deal valued at as much as 25.7 billion liras ($2.56 billion), increasing its bet on the country amid a slump in the nation's currency.
The Spanish lender will offer 12.20 liras per share for the 50.15% it doesn't own in Turkiye Garanti Bankasi AS, according to a statement from the bank on Monday. That represents a premium of about 15% over Garanti's closing price on Nov. 12.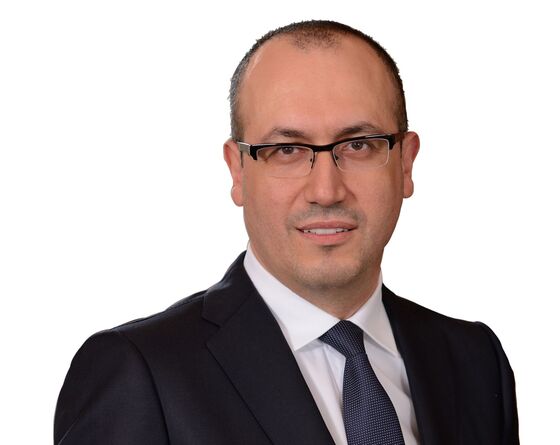 BBVA first bought a stake in Garanti about a decade ago and then boosted its position to just under 50% in 2017. Turkey is currently the third-largest market for BBVA in terms of profit contribution and executives have repeatedly defended their focus on the emerging market, even amid increasingly unorthodox monetary policy that's pushing the lira to record lows. 
UniCredit to Take $1.9 Billion Charge From Yapi Kredi Sale
BBVA Chairman Carlos Torres shrugged off concerns that further exposure to Turkey could be a drag on his bank given the macroeconomic situation.
"We know the asset well, we've run it for a decade, we've seen how in crisis situations it operates and generates euro returns," he said, adding that Garanti's return on capital is "very attractive."
Powered by Turkish President Recep Tayyip Erdogan's ideas that reducing interest rates leads to lower inflation, the nation's central bank has cut its policy rate twice since September even as supply-side constraints push up price gains. The lira has since declined by about a fifth against the dollar.
BBVA shares fell as much as 7% in Madrid trading Monday before paring losses. Analysts at Citigroup Inc. said they see the "increasing exposure to an emerging-market country in an inflationary environment as risky." Garanti Bank shares soared almost 10%. 
BBVA Starts $4 Billion Share Buyback, Earnings Beat Estimate
What Bloomberg Intelligence Says:

"This comes in the midst of heightened volatility in Turkey, where a return to unorthodox policymaking has driven 25%-plus year-to-date lira depreciation, with the Spanish bank's offer demonstrating the country's long-term growth potential. Garanti is one of the most profitable lenders in Turkey (ROE of almost 20% in 3Q), supported by a superior margin and asset-quality management."

-- Tomasz Noetzel, BI banking analyst. For the full note click here. 
BBVA Chief Executive Office Onur Genc, who is Turkish, held positions for five years at Garanti, including deputy CEO, before moving to run BBVA's U.S. unit for two years. He became CEO of BBVA in 2019, in an unusual outside appointment for a Spanish bank. 
With the deal, Turkey's contribution to BBVA overall earnings will rise to about 25% from the current 14%, according to a statement from the bank. The offer is based on the view that Garanti is a solid long-term investment which eliminates inefficiency in capital allocation, and is aligned with the bank's strategy of growing in core markets, Genc said in a call with analysts. 
The offer will be paid with existing funds, BBVA said. The company has been sitting on a large cash pile since the sale of its U.S. unit last year for $11.8 billion. BBVA also recently launched one of Europe's largest buyback programs. BBVA shares have risen 52% this year, beating the Stoxx 600 Banks Index, which is 37% higher.
BBVA could increase its holding without launching a subsequent takeover bid if not all Garanti BBVA shareholders accept the offer and BBVA exceeds a 50% stake, the bank said. The deal should boost profit per share by 13.7% in 2022 and the tangible book value per share by 2.3%, it said. 
The takeover bid is subject to regulatory approvals and the bank estimates the closing of the transaction will take place during the first quarter of 2022.
The Spanish lender is taking the opposite bet of Italian peer UniCredit SpA in its Turkish investment. UniCredit said earlier this month it will take a 1.6 billion-euro charge from exiting its remaining holding in Turkish lender Yapi Ve Kredi Bankasi AS as it completes a divestment plan set by previous management.