Barclays Chief Says Bonuses Are on the Line in Battle With Activist Investor
(Bloomberg) -- Barclays Plc shares slid the most in six months amid concern that Chief Executive Officer Jes Staley won't get the investment-banking uptick he needs to meet his profitability targets.
As the British bank reported first-quarter earnings, its American-born CEO vowed to reduce expenses and cut bankers' pay if tough conditions persist this year. That may not go far enough to placate critics like activist investor Edward Bramson, who wants a smaller investment bank -- and a board seat, which he is seen as unlikely to get at the annual meeting next week.
The shares drifted lower in afternoon trading, and were down as much as 4.4 percent, the most since November.
"We continue to be mystified by Barclays," wrote Edward Firth, an analyst at Keefe, Bruyette & Woods. "No one seems that concerned, with management describing the performance as 'resilient' and the activist investor apparently struggling to gain support for any strategic shift."
Staley, who has repeatedly said Europe needs an investment bank that can go toe-to-toe with Wall Street, highlighted bright spots in the first quarter. Income at the markets unit fell less than expected, and revenue from fixed income, currencies and commodities rose 4 percent, making Barclays one of the few major banks to post a gain.
However, the bank's total revenue and its common equity Tier 1 ratio, a measure of capital strength, both missed analysts' estimates, as did the British retail bank's performance. Staley has pledged to increase Barclays' return on tangible equity, a measure of profit, to above 9 percent this year from 8.5 percent in 2018, a target that the firm met in this period.
Still, investment banks typically fare best in the first quarter and revenue often falls after that, meaning that the CEO may have to cut more costs to stay on track and hope that impairments improve too, Firth said.
"The biggest issue is that revenue is heading backwards," said Firth, who supports a board seat for Bramson. "It's tough to see how that gap will close."
Staley had previously said the securities unit wasn't yet performing as hoped, and at the end of the quarter, it was rocked by the abrupt departure of Tim Throsby -- one of the key hires the CEO had recruited.
"We wanted to bring into the executive committee of the bank more direct contact with those running the corporate and investment bank," Staley said when asked about the reorganization that saw Throsby depart.
Staley has committed to a return on tangible equity target above 9 percent in 2019. For the first quarter, it was 9.6 percent at group level, excluding conduct and litigation effects. However, cost cuts may not be enough if business doesn't pick up as well, according to analysts at Citigroup Inc.
"We still struggle to see how Barclays can achieve" that target "without stronger top-line growth," they wrote, reiterating their sell rating.
Barclays has increased the size of its staff bonus pool by 9 percent versus 2017, the first increase in five years, with investment bank compensation tracking that gain under Throsby's leadership. The corporate and investment bank posted a return on tangible equity of 9.5 percent in the first quarter -- the Barclays unit with the lowest return.
"If revenues continue to be light, we'll make the proper adjustments to compensation and costs overall so we can manage to the profitability levels that we've committed to our shareholders," Staley said in a Bloomberg Television interview.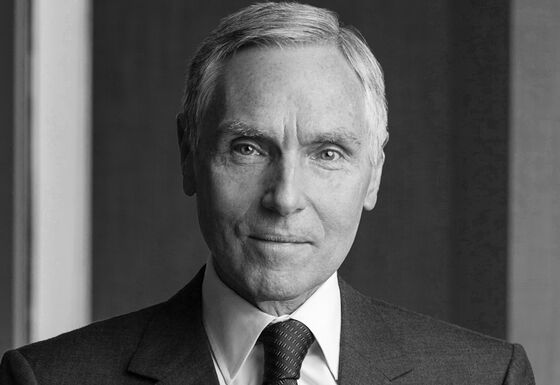 Equities income slid about 20 percent, in line with most of its U.S. peers. On a conference call, Finance Director Tushar Morzaria cited the decline in equity derivative volatility from a year earlier.
Staley also said on that call that merger advisory and capital market activity in the first quarter was subdued globally due to the U.S. government shutdown and the ongoing Brexit process.
"We will see where the revenue shortfall comes from," Staley said, when asked for more detail on potential cost cuts. "If it's coming from the investment bank, we would look to rely more on variable pay rather than investment. We have both levers to pull."
Staley said Barclays would deal with potential buybacks at a later point. The bank has previously pledged to return more capital to investors, yet the timeline remains uncertain. Any buyback would be the first since Staley took over as CEO in 2015.
If challenging conditions persist for the rest of the year, Barclays expects to reduce 2019 costs below previous guidance of 13.6 billion pounds and 13.9 billion pounds.
Trading revenues fell about 6 percent, less than the 14 percent average decline posted by the five biggest U.S. banks in the quarter
A tough quarter on Wall Street saw all of the big U.S. banks post double-digit percentage declines in equities income, and only Citigroup Inc. posted year-on-year gains in fixed income, currencies and commodities, known as FICC