Barclays Raider Turns Up Heat, Says He Lost Confidence
(Bloomberg) -- The activist targeting Barclays Plc said he has lost faith in his dealings with the British lender and will seek shareholder approval for board changes after being denied a seat at the top.
Edward Bramson, the investor who holds more than five percent in Barclays, will seek a shareholder vote to obtain a change in the "composition of the board" after it spurned an offer from him to become a non-executive director. His comments came in a letter to his investors in December, seen by Bloomberg News.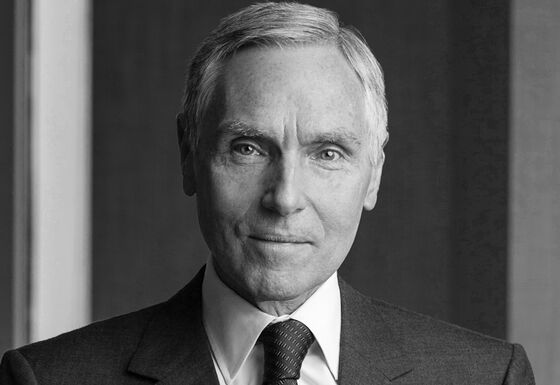 "After considering the situation carefully, we do not have confidence that continued engagement with the company, strictly as an outsider, will produce any more measurable results in the future than it has to date," Bramson said. Bramson also said he could seek the board changes at the annual general meeting in May or may call a separate session for shareholders.
Barclays has come under increasing pressure since Bramson's Sherborne Investors revealed its stake last year. He is keen to make the reductions at the corporate and investment bank, which has reported lower return on equity than other units. It puts him at odds with Chief Executive Officer Jes Staley, who has bet his reputation on boosting returns and overhauling that division.
A spokesman for the London-based bank and an official for Bramson declined to comment.
Barclays shares were down about 26 percent in 2018, only a slightly better performance than the 28 percent drop by the Bloomberg Europe 500 Banks and Financial Services Index. Third-quarter results, reported in October, went some way to vindicating Staley's strategy, with the equity business driving a solid quarter. However, the stock has continued sliding since then. Sherborne has invested just under 900 million pounds ($1.2 billion) for Barclays shares and also purchased the equivalent of 500 million in stock through other instruments.
Bramson also said cuts at the investment bank could free up capital to make the lender stronger. The corporate and investment bank has been described by investors as a "black box with too much leverage," he said. Barclays should adopt more conservative capital, leverage, and liquidity levels than required by regulators, he said. Barclays was the worst performer among 48 banks in Europe's toughest stress test last November.
CEO Staley will meet Bramson in New York in March this year, the activist said.
Bramson emerged as one of the lender's largest shareholders in spring last year. The bank retained Goldman Sachs Group Inc. specifically to advise on defense against the activist. It also tapped JPMorgan Chase & Co. and Deutsche Bank AG for advice, along with its own internal corporate broker team.