One Barclays Executive Got $63 Million Payout After Qatar Deal
Barclays Plc's Middle East head Roger Jenkins, who played a critical role in steering the bank through the financial crisis, was paid more than 50 million pounds ($63 million) when he left in 2009.
Jenkins, who is on his third day of questioning at a London civil trial, was discussing his total compensation after he helped secure a lifeline investment from Qatari investors. The package, in addition to annual pay of around 39 million pounds for at least two years, would have made Jenkins one of the most highly remunerated U.K. bankers.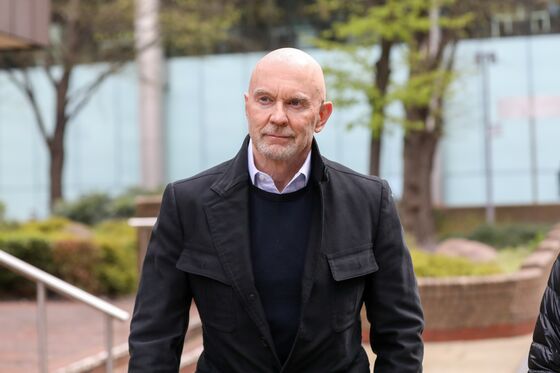 The case, brought by financier Amanda Staveley's PCP Capital Partners LLP, has focused on the negotiations with the Qataris as Barclays desperately tried to avoid a U.K. government bailout. Staveley, who oversaw a parallel investment by members of Abu Dhabi's royal family, claims that Jenkins promised her at a meeting in his kitchen that she was getting the "same deal" as the Qataris.
"Although I do not specifically recall doing so, it is entirely possible that I did use the words 'same deal' in that meeting," Jenkins said in a legal filing. But the advisory services agreement with Qatar that accompanied the investment was separate, he insisted.
Jenkins was among three bankers to be acquitted by a jury within a matter of hours over criminal charges that the bank hid the advisory fees to the Qataris.
The senior banker's pay was a frequent topic at the pair of criminal trials related to the rescue. Any hint of wrongdoing would have jeopardized Jenkins's status at the bank, which could have cost him millions when he left the lender, his lawyer said at the time.
Staveley's lawsuit has dragged Jenkins to court again, this time to give evidence over four days. On Monday, he told PCP's attorney, Joe Smouha, he didn't recall many of the calls with Staveley, including one she described as "fraught." Some calls lasted just a few seconds, Jenkins said.
On occasion, Smouha accused Jenkins of making his evidence up. "That is not correct," the former banker replied.
Jenkins also described how difficult the situation was during the credit crunch more than a decade ago. None of the lenders "had any bargaining position in 2008," Jenkins said. "The pool of investors was very very small."
By the fall of 2008, Royal Bank of Scotland Plc had been nationalized and Chief Executive Officer Fred Goodwin effectively stripped of his role. Without a deal, there was a fear inside Barclays that CEO John Varley and Bob Diamond, who headed investment banking, would be next.
"There was a concern that if the government came, they would change the CEO and the head of investment banking," Jenkins said.