Barclays CEO May Have Found Backing in Veteran Rothschild Banker
(Bloomberg) -- Barclays Plc Chief Executive Officer Jes Staley may find a supporter in the veteran Rothschild & Co. rainmaker Nigel Higgins, who will become the lender's chairman next spring.
A senior British banker who works with Higgins describes the Rothschild lifer as cerebral, extremely bright and conservative, with a Rolodex of blue-chip clients that have included BT Group Plc, Rolls-Royce Holdings Plc and 3i Group Plc. He was the first outsider to run the storied 200-year-old Rothschild dynasty's family firm, a testament to his diplomatic skill.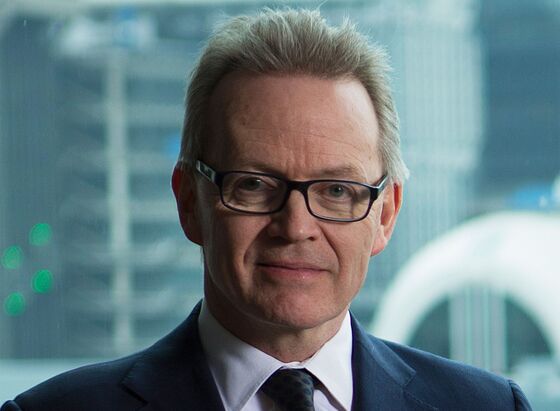 His style contrasts with Staley, an American who has pushed hard to grow trading and investment-banking businesses in the face of skepticism from an activist. An old-school Wall Street banker, Staley shuns jargon and is intent on proving that a European firm can go mano-a-mano with U.S. giants such as Goldman Sachs Group Inc. and his old firm, JPMorgan Chase & Co.
The new chairman is "tactful and unassuming, yet convincing and authoritative," said John Kerr, a former deputy chairman of Royal Dutch Shell Plc, whom Higgins advised when the oil behemoth merged its U.K. and Netherlands entities into one firm in 2005. "He steered the process through tricky political and financial shoals, and was trusted by the Dutch and British alike. Barclays has picked well."
His appointment comes as the bank's strategy faces greater scrutiny from Edward Bramson, who emerged as one of the lender's largest shareholders last spring. Investors expect Bramson's Sherborne Investments to press Staley to shrink the investment bank. Barclays's trading income substantially outperformed U.S. peers in the third quarter, rising almost 10 percent, with equities revenue surging.
As a fellow investment banker, Higgins could be expected to back Staley's plan. However, the division remains the lender's worst performer: the consumer, card and payments arm produces far higher return on tangible equity.
"Higgins will be very supportive of the existing strategy and be a huge relief for people working" at Barclays's investment bank, said Edward Firth, an analyst at Keefe, Bruyette & Woods in London.
Higgins, 58, spent 36 years at Rothschild after graduating from Oxford University. He's stepped back from advising on deals in recent years and has focused on turning around Rothschild's operations, said the senior British banker, who asked not to be identified.
As an outsider, Higgins had to strike a balance between preserving the firm's heritage and pushing into new businesses. In the 1980s and 1990s, Rothschild specialized in advising the British and French governments as they sold utilities and other state assets.
The family merged its British and French operations in the early 2000s and then took the company public, while tapping bankers like Higgins to expand into serving corporate clients seeking advice on mergers and raising capital. Rothschild & Co. is expanding globally at a time when other European firms, like Deutsche Bank AG, are retreating: since 2016, it has opened offices in Chicago, San Francisco and Tokyo.
"As co-chief executive, he successfully established our international strategy and was a role model for the group's culture," Robert Leitao, Rothschild's managing partner, said in an emailed statement. "I am delighted for Nigel."
Unlike Barclays's current management, Higgins can point to stock-price success. Since March 2010, when he became head of the British arm, Rothschild's shares have returned 141 percent. That compares to a 26 percent slide in the Euro Stoxx Banks Index -- and a drop of more than a third by Barclays.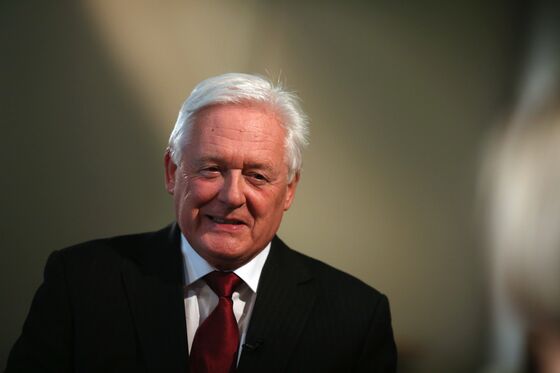 Higgins will succeed John McFarlane, who's leaving after a four-year stint where he failed to distinguish Barclays from the general bear market in European banking stocks. McFarlane, who led the search that tapped Staley, ousted the previous CEO, Antony Jenkins, a champion of the retail division who slashed the investment-banking unit. McFarlane will step down as chairman after annual meeting in May, the bank said late Thursday.
"McFarlane has failed miserably in his aim of doubling Barclays's share price within three years," said Gary Greenwood, an analyst at Shore Capital. "Hopefully the new chairman can bring some fresh ideas and impetus to the group and deliver what his predecessor couldn't achieve."