Moneyball in Switzerland: A Bidding War for Private Bankers
(Bloomberg) -- There's a new status symbol for the world's top private bankers: a phone call from Boris Collardi.
The charismatic one-time wunderkind of the wealth-management industry is tempting these frontline guardians of fortunes who can bring their clients with their billions to his new home: Banque Pictet & Cie., Switzerland's biggest privately owned bank.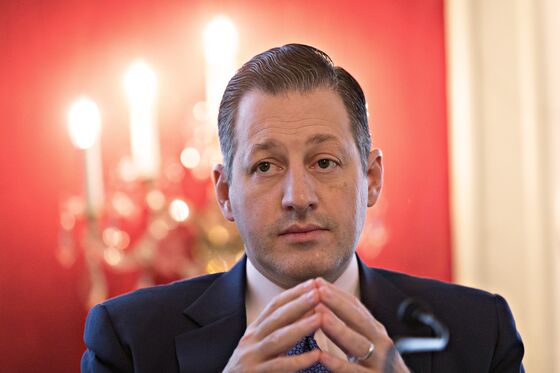 Bankers spanning the globe from Miami to Hong Kong have been contacted by Collardi, who ended a 10-year stint as chief executive officer of Julius Baer Group Ltd. a year ago. The 44-year-old bon vivant has held talks with potential hires throughout the industry, including at Credit Suisse Group AG, EFG International, HSBC Holdings Plc and Lombard Odier, as well as Julius Baer, according to nine people familiar with the matter.
An expensive fight for talent that drives up compensation costs would squeeze an industry that's already under pressure to contain expenses, even after the longest-ever bull run in stocks. Tighter regulation, rising international competition and the end of bank secrecy are curbing profits at Switzerland's temples to fortune.  For its part, Julius Baer is confronting the fallout from the breakneck pursuit of growth under Collardi, including how customers were vetted. Its shares have lost 31 percent this year. Pictet, which was founded in 1805, still has to settle claims with the U.S. Justice Department that it helped rich Americans to dodge taxes.
Collardi's casting a wide net for personnel marks a significant change from Pictet's past hiring practices, which were typically more conservative, a person with knowledge of the plans said. Mimicking a growth strategy he pursued at Julius Baer, Collardi is focusing on added resources in Asia. The bank could hire a few dozen new relationship managers in the region in the next years, according to two people briefed on the plans. At Julius Baer, he boosted the number of relationship managers to 1,400 from 800 between 2012 and 2017. Pictet, a private partnership, doesn't disclose how many private bankers it has.
"He populated Julius Baer with hundreds of ex-colleagues," said Ray Soudah, founder of M&A boutique Millennium Associates in Zurich and a former wealth-management executive at UBS. "He is comfortable with that and they are with him. So he may do it again."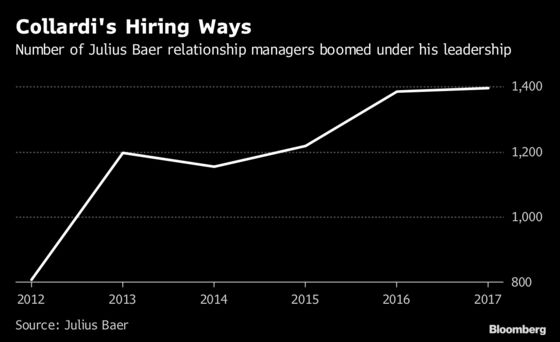 The Swiss-Italian started his career with Credit Suisse in Geneva, collecting some experience in Singapore before joining Julius Baer as chief operating officer in 2006. He was CEO three years later at the age of 34 and focused the firm on private banking after spinning off the GAM asset-management unit. His biggest coup was the 2012 purchase of Bank of America's international private-banking business.
Through the years, he raised his profile, becoming the face of the company and posing with stars such as Leonardo DiCaprio at charity events. One former employee called him a dynamic leader who he'd follow anywhere.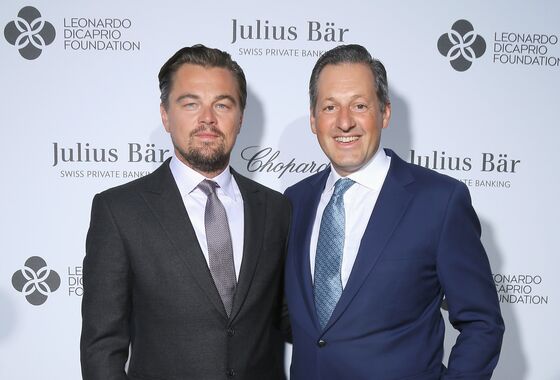 Pictet declined to comment for this story, as did Julius Baer.
Relationship managers are key employees because they attract new clients and maintain alliances with existing ones. As a result, they're among the best-paid bankers. Typically, they can earn a base salary of about 250,000 francs ($248,000) and a bonus based on how much new business they bring in.
Analysts had noted that Julius Baer might be at risk of poaching due to Collardi's departure. That's been the least of its concerns in 2018. Its shares dropped 7 percent drop on Tuesday in the wake of a disappointing profit report. The bank is now reviewing its client portfolios – a process begun under Collardi – to see whether assets it holds are clean and sufficiently vetted; former banker Matthias Krull was sentenced to 10 years in a U.S. prison for his role in a plot to launder $1.2 billion stolen from Venezuela's state-owned oil producer.

In the first half, Pictet, a private company, reported a total of 512 billion francs of assets under management and custody, as well as money in its asset-management franchise. Julius Baer this week reported 395 billion francs under management.
Collardi's expansion plans aren't limited to Asia, the holy grail among wealth managers due to its growing base of millionaires.
It's even expanding in its home market: the Geneva-based bank, which historically had a limited presence in German-speaking Switzerland, earlier this year leased a building off Zurich's Paradeplatz, home to UBS Group AG and Credit Suisse.