Banks Jump as Mike Mayo Sees 1995 `Party' in Event of Rate Cuts
(Bloomberg) -- Big bank stocks surged in Tuesday trading, with Citigroup Inc. and Bank of America Corp. rallying the most since January. Earlier, Federal Reserve Chairman Jerome Powell signaled an openness to cutting interest rates if necessary.
The KBW Bank Index rose as much as 3.1%, with Citigroup climbing as much as 5.1%, the most intraday since January 4 and BofA up as much as 4.4%, the most since January 16.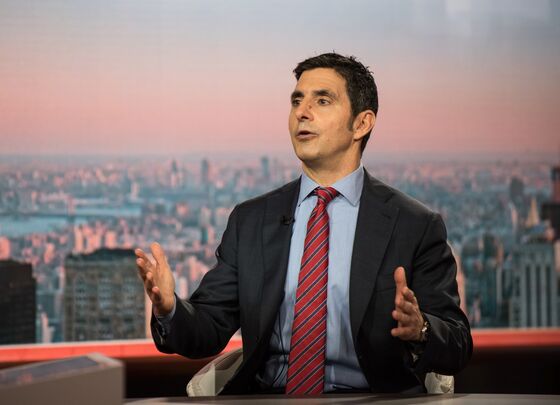 If rates were to be cut, banks may be set to "party like it's 1995," Wells Fargo analyst Mike Mayo wrote in a note, flagging his top ideas, Citigroup, followed by BofA, then JPMorgan Chase & Co. A rate cut "would be yet one more parallel with 1995, when bank stocks were strong outperformers," he said. Both then and now, "the tightening cycle was in the later stages and the yield curve had previously flattened."
Mayo also sees banks improving their efficiency, even as net interest margins, or NIMs, may compress. "Regardless of whether the top line is strong or weak, we believe banks will grow revenues faster than expenses, resulting in positive operating leverage," he said. Shedding branches may help with cost cuts, while automating "back office processes and regulatory requirements can further drive efficiency." Lastly, Mayo said, "low rates help to keep credit stronger for longer."
Citigroup may also be getting a boost from Mexican officials saying they expect to avoid Trump administration tariffs. Citigroup has more exposure to Mexico than other banks.