Bankers Find Balance, Creative Outlet at Brooklyn Music Conservatory
(Bloomberg) -- Henry Choi runs his family office from the top floor of his Park Slope brownstone, where it can get lonely after years as a portfolio manager at hedge funds and an investment banker at Goldman Sachs.
The 42-year-old finds solace down the street, not at a bar serving vermouth on tap but at the Brooklyn Conservatory of Music, where classical, jazz and singing voices pour out of the windows and Choi is a board member, working to expand the 121-year-old nonprofit and feel like part of something bigger.
"It wasn't a midlife crisis," Choi said on a recent night at the conservatory as children's bows moved back and forth on "Twinkle, Twinkle, Little Star." Instead, "it was do I want to be in finance the rest of my life or do I want to pivot where there's something tangible and good for the community?"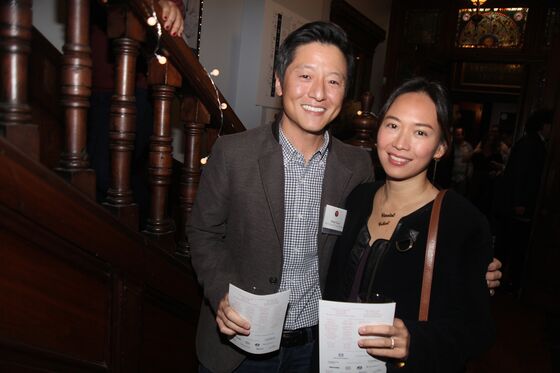 Choi's lifestyle choices reflect significant cultural shifts: the influence of millennials seeking work-life balance, changes on Wall Street after the 2008 financial crisis -- and what happens when the affluent move to progressive Brooklyn.
Choi and his wife, Sandy Lin, a tech start-up veteran, switched from a Lower East Side apartment to a renovated brownstone when their 4-year-old was an infant; they've since added a daughter, as well as a chandelier by it-designer and neighbor Lindsey Adelman.
Shifting gears was also personal. He was "getting on the other side of 40 in a young man's or young woman's business." He was a new parent, in a borough teeming with them.
"You want to be there" before your kids "become independent and want nothing to do with you," he said. As a sign of his commitment to family, when he set up his office he named it Blue Bird Partners, after the street he grew up on in Huntsville, Alabama.
And there was the singular fact of Chad Cooper, the executive director of the conservatory, with whom he found a kinship. Cooper came to the school in 2016, straight from a 16-year stint at Deutsche Bank, where he was an investment banker covering real estate and private equity. His goal: to bring the school out of the red and turn a lifelong passion for music into a day job.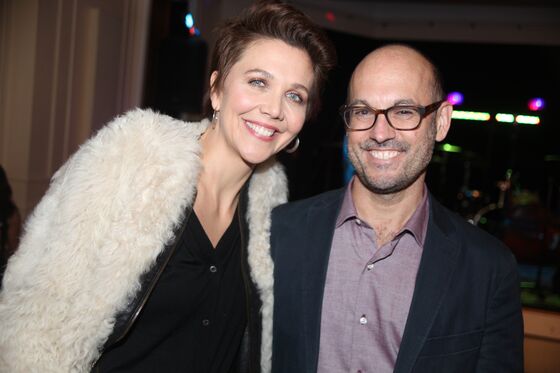 Two years later, enrollment and donations are up, the school is operating at a surplus, and Cooper, who's making plans with his board for expansion of space and programming, has cashed his first paycheck in the high five figures.
All this progress was reflected in the money brought in at the third annual house party: $185,000, or more than double the year it started.
The party puts music and libations in every room of the conservatory's 1881 mansion, with its fireplaces and crown moldings. At the latest one, on Nov. 8, Maggie Gyllenhaal and Peter Sarsgaard sang harmonies with a bluegrass band on the first floor. In the attic, a Smashing Pumpkins cover band played. Brooklyn Gin was poured in one room and coffee brewed in copper vessels in another.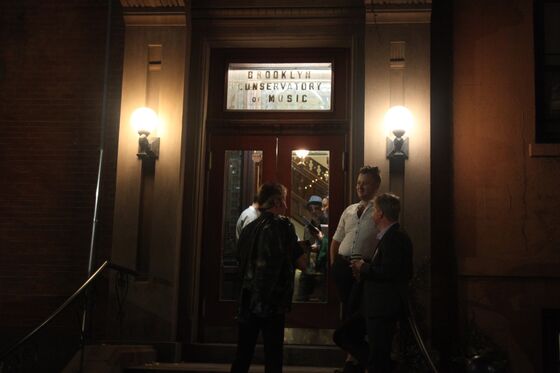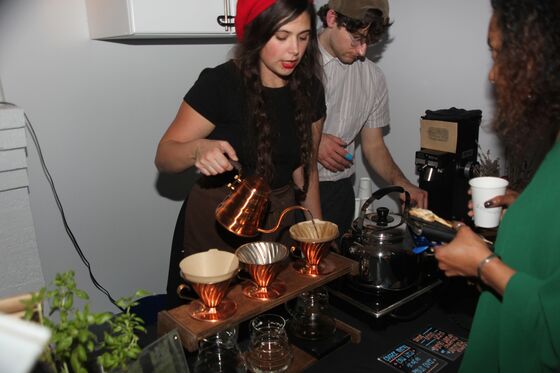 Cooper, 45, started the party shortly after joining the conservatory. "I figured I had a window of about three months after I left the bank to hit up relationships for donations," he said. "With banking, your banker's gone, it's out of sight, out of mind."
Since then, his network on Wall Street has only expanded. On the second-floor landing, Cooper greeted Tony Roche, who oversees JPMorgan Chase's Brooklyn campus; Whitney Bull of Autonomy Capital, who took a Beatles-themed guitar class at the conservatory; and Dan DiPietro, who invests in biotech companies. Pals from Deutsche Bank were there too: Neil Gupta, chief investment officer of Rudin Management Co., who said Cooper used to whistle in the office they shared together; and Rick Grellier, who's still at the bank.
The first house party took place two days after Donald Trump was elected president. "It was cathartic," Cooper said. "Everyone was like, 'Oh! Human beings! There's hope for the future."
That vibe was still going strong after the midterms.
"Music is not Republican or Democrat. It's not pro-gun or pro-choice. It's American," Kamesh Nagarajan, an executive director in private wealth management at Morgan Stanley, said. A Manhattan resident, he'd come to the party to see Preetha Nooyi, a vice president at Lindsay Goldberg, sing bluegrass.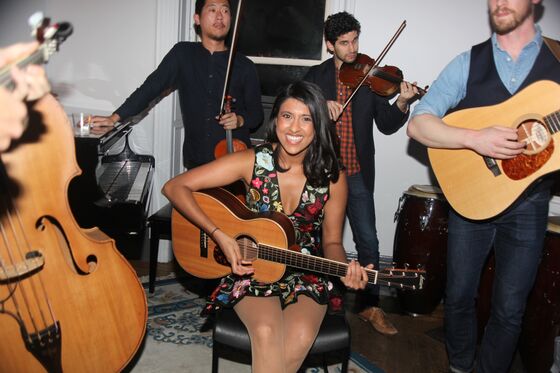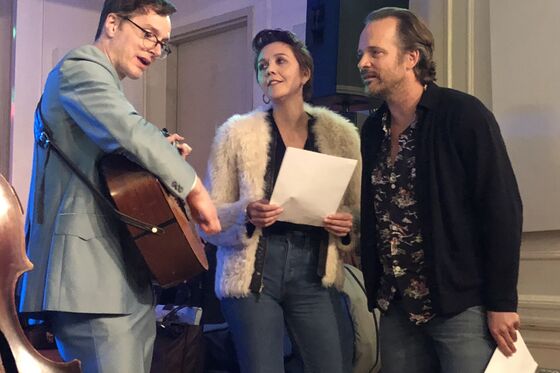 Sarsgaard said supporting the school is a salve "given what's going on in the world right now. In order to deal with the absurdity and hopelessness, we need to really go to the most local level and look for ways that we can reach out to other communities around us, form those connections that can't be broken."
That rings true for Choi, who met Cooper at a block party with a bouncy castle and a potluck (married in Hawaii, the Chois brought kalua pork). Discovering a connection over music -- Choi had played the French horn in his high school marching band -- Cooper invited Choi for a coffee at Cafe Regular, to tell him more about the conservatory.
Choi's son was about to enroll in the Suzuki program, so he was familiar with the lessons for talented, privileged kids, but he hadn't heard about the music therapy and instruction in public schools and community centers, or Cooper's vision of music as an agent of change. After Trump's travel ban, for example, the conservatory joined with other institutions to create a World Refugee Day Festival with musical acts from all over the world.
"I couldn't sleep that night," Choi said. "I was thinking of all the things I could do to help."