Bang & Olufsen Shares Plunge as Turnaround Effort Sputters
(Bloomberg) -- Bang & Olufsen A/S, the beleaguered Danish maker of luxury electronics, is slipping into an even deeper slump. The stock plunged as much as 22% on Tuesday after sales disappointed.
Revenue tumbled as much as 14% in the fiscal year ended May 31, worse than the 10% Bang & Olufsen had predicted, the company said in a statement. The shares dropped to the lowest level in more than four years in Copenhagen trading.
"Clearly our financial performance this year has not been satisfactory, and we are very disappointed," Chief Executive Officer Henrik Clausen said in the statement.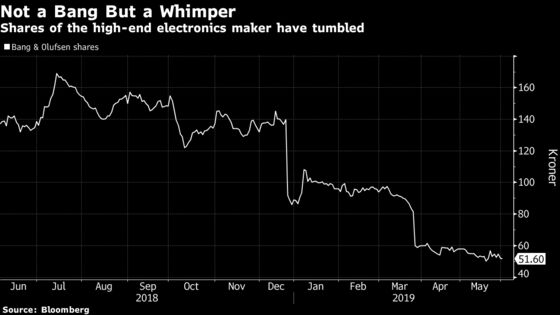 Clausen has been trying to turn around the company, known for its high-end speakers, headphones and televisions. But consumers are increasingly reluctant to pay premium prices for Bang & Olufsen products, which include $15,000 BeoVision Eclipse TVs. Weak demand in Europe hurt the fourth-quarter results, and TV sales are still suffering, Clausen said late Monday.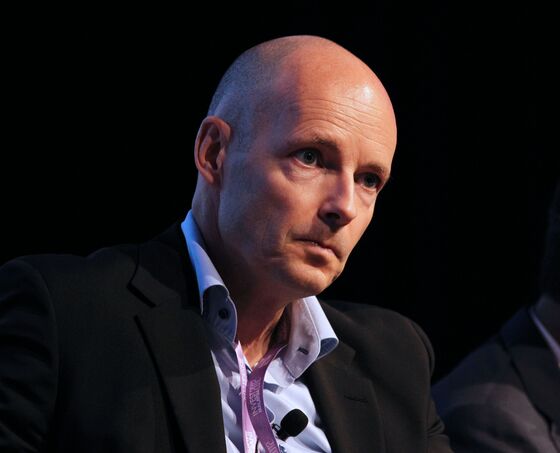 The stock plunge could reignite takeover speculation, and top shareholder Sparkle Roll Group Ltd. may consider a bid for the ailing company, Per Hansen, an investment economist at Nordnet AB, wrote in a note to clients.
The stock has lost 42% of its value this year, dealing a blow to the luxury-goods distributor listed in Hong Kong.
Free cash flow was negative 275 million kroner ($37 million) to 300 million kroner in the fiscal year, Bang & Olufsen said, compared with the 200 million to 250 million kroner predicted. Earnings margins also were narrower than projected, the Struer, Denmark-based company said.
Clausen still expects to return to profitable growth in the coming year. The company plans to release its complete results for the just-ended fiscal year on July 11. It will also publish financial targets then.
"Despite a disappointing development the past quarters, it is important to stress that we have come a long way with the transformation of Bang & Olufsen," he said. "But we are far from finished with the transformation and know that we still have a great deal of work ahead of us."