Bang & Olufsen Plunges as Consumers Spurn $15,000 TVs
(Bloomberg) -- Bang & Olufsen A/S shares lost a quarter of their value after the ailing Danish luxury audio-equipment maker warned that television sales are falling, endangering Chief Executive Officer Henrik Clausen's turnaround efforts.
The company cut its outlook after third-quarter operating profit fell 39 percent, damping confidence in Clausen's prediction two months ago that the company should rebound in the next two years. Bang & Olufsen is struggling to sell its high-end $15,000 BeoVision Eclipse TV sets as tech reviewers point out that consumers can find cheaper systems of similar quality.
The 94-year-old maker of hi-fi systems prized by design aficionados has been tripped up by the pace of change in consumer electronics as TVs and CD players quickly become outmoded. The problem compounds issues Bang & Olufsen has faced in recent years as consumers increasingly listen to music on portable devices and headphones rather than big living-room speakers.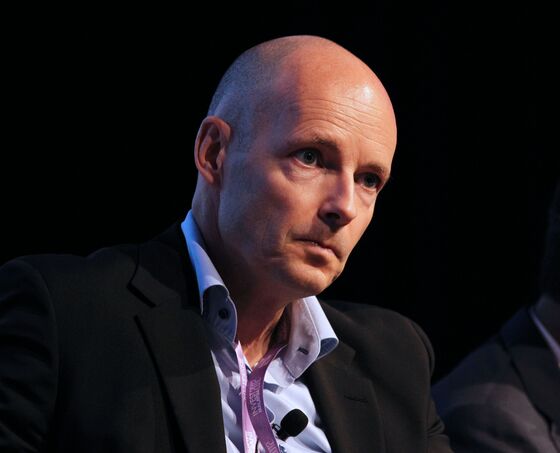 "The painful lesson that we've learned over the past quarters is that it will take time," Clausen said on a webcast. Bang & Olufsen overestimated how swiftly it would be able to change its distribution network and didn't expect a drop in TV revenue, he said.
The CEO abandoned the three-year sales targets that he lowered just two months ago. The company also halted its share-buyback program to conserve cash, which dropped 37 percent to 517 million kroner ($56 million).
"They've clearly shown that they can't deliver on what they promise," said Morten Imsgard, an analyst at Sydbank. "They're not in immediate financial distress."
The Danish company is awaiting the arrival of its new chief financial officer this year after Anders Aakaer Jensen left the company in November. Nikolaj Wendelboe, who has been CEO of the Danish unit of busmaker Arriva, is supposed to join no later than July.
Bang & Olufsen said late Monday that revenue for the year will decline 10 percent, worse than its previous forecast for flat sales. Retailers have been hesitant to order more products on concern that price competition from unauthorized sales may squeeze their margins, Clausen said.
The stock fell as much as 27 percent to a two-year low. It traded down 23 percent at 62.40 kroner as of 11:25 a.m. in Copenhagen, giving the company a market value of about $410 million.
The slump is another blow for Bang & Olufsen's largest shareholder, Sparkle Roll Group Ltd., which owns 15 percent, according to data compiled by Bloomberg. The holding company is controlled by Chinese billionaire Qi Jianhong, who was rebuffed in talks to acquire all of the hi-fi-equipment maker in 2016. Clausen became CEO shortly after that.
Bang & Olufsen unveiled the BeoVision Eclipse in 2017 in a partnership with LG Electronics Inc. However, as Techradar.com points out, LG sells TVs with similar technology that can be combined with equivalent audio systems for a lower price.