Bang & Olufsen Posts Worst Slump on Record as Retail Revamp Lags
(Bloomberg) -- Bang & Olufsen A/S lost almost one-third of its market value after the Danish maker of luxury TVs and stereos warned sales won't grow this year because of distribution snafus.
The shares sank as much as 32 percent, the most on record. That shrank the company's value to 4.2 billion Danish kroner ($650 million), heaping pressure on Chief Executive Officer Henrik Clausen. The hi-fi maker is worth a quarter of the value at its peak in 2006.
The problems with distribution are only the latest blunder by Bang & Olufsen, which has struggled to keep up with consumers who have been switching from bulky stereo systems in their living rooms to portable music players and headphones. As CDs and records get relegated to the attic, B&O has come up with new products such as Bluetooth speakers, but the company hasn't been agile enough in modernizing its retail network.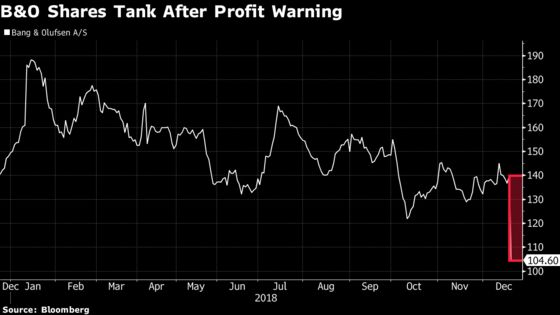 B&O expects revenue will stagnate in the full year, compared with an earlier forecast for growth of more than 10 percent, according to a statement sent late Wednesday by the Struer, Denmark-based company.
Bang & Olufsen is suffering in almost all its markets. The company has been switching to a more direct sales model in Europe and the Americas that includes e-commerce, which isn't yielding many benefits yet. The company also suffered delays from a new logistics partner in those regions. Asian sales were hurt by a change of distributor in Australia and New Zealand.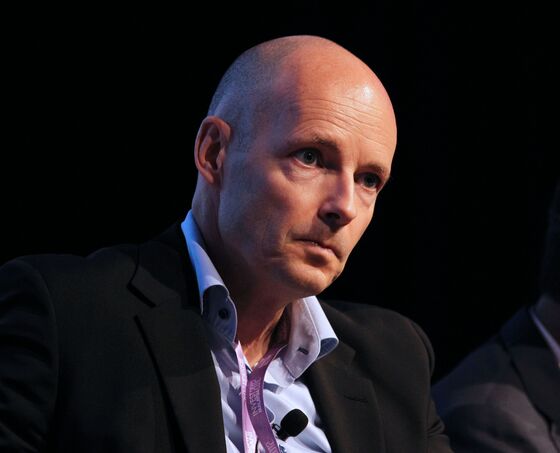 Clausen has been closing low-performing sales locations and opening new ones, but B&O warned that delays in sales stemming from the shift will also hurt revenue in the third quarter. Outside its own branded stores, the company wants to pull its products from mass-market electronics warehouses and shift sales to more exclusive venues like designer boutiques and high-end fashion outlets.
Preliminary figures for the second quarter of 2018/2019 suggest that revenue fell 9 percent from a year earlier, B&O said. The company also suffered a slower start to the third quarter than it had expected. The results will be published on Jan. 8, which is a week earlier than was originally planned.
The slump in the stock is a big hit for Bang & Olufsen's largest shareholder, Sparkle Roll Group Ltd., which owns 15 percent, according to data compiled by Bloomberg. The holding company is controlled by Chinese billionaire Qi Jianhong, who was rebuffed in talks to acquire all of the hi-fi maker in 2016. Clausen became CEO shortly after that.
Bang & Olufsen's board includes stalwarts of Danish industry. In August, Anders Colding Friis, the former chief executive officer of ailing charm-seller Pandora A/S, got a seat, overcoming shareholder opposition.