Aviva CEO Wilson Steps Down as Share-Price Growth Proves Elusive
(Bloomberg) -- Aviva Plc Chief Executive Officer Mark Wilson, who reshaped the company through a mix of asset sales and deals, has stepped down after the U.K. insurer's stock stagnated for years.
"It is time for new leadership to take the group to the next phase of its development," Aviva said in a statement Tuesday. Chairman Adrian Montague will share the CEO duties with a committee of three senior executives, effective immediately, as the firm searches for Wilson's replacement.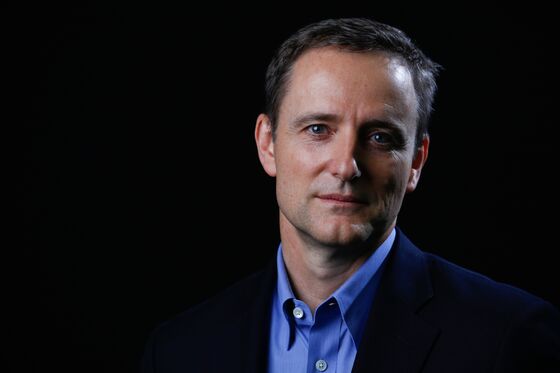 "The share price has flatlined over the last five years, and more recently we have been unclear as to what the group's strategy is going forward," Panmure Gordon analyst Barrie Cornes said in a note to investors. "Like many others, we struggle to see where growth will come from."
Cornes said Wilson's position may have been weakened earlier this year, when Aviva roiled the preferred-stock market by announcing it might cancel some of those securities, paying back investors at a level far below their market value at the time. After a flurry of investor criticism, Aviva backtracked and U.K. regulators warned issuers that it was reviewing the market for preferred shares.
Wilson, a 52-year-old New Zealander, will stay at Aviva until April to assist with the transition. He joined Aviva in 2013 as the company sought to rebuild its capital reserves and improve profitability in the wake of the European sovereign debt crisis. Wilson previously ran Hong Kong-based AIA Group Ltd. when that insurer was owned by American International Group Inc.
"We have agreed with Mark this is the right time for a new leader to ensure Aviva delivers to its full potential," Montague said.
Aviva rose as much as 2.4 percent in London trading, the most since June 22, and was up 0.6 percent at 11:14 a.m. in London. The shares are almost unchanged over the past three years, compared with a 7 percent gain by the Stoxx 600's index of European insurance companies.
Read More: FCA Warns Preference Share Issuers After Aviva Roils Market
Panmure's Cornes also said Wilson's decision to accept a seat on BlackRock Inc.'s board "has not helped confidence." The giant U.S. asset manager's funds compete with some of Aviva's own.
Wilson oversaw the purchase of Friends Life Group for more than $8 billion in 2015, which was the biggest deal in the U.K. insurance industry in 15 years. In Tuesday's statement, he said he has turned the company around from the "poor health" it was in when he joined, and it was time to move on.
Aviva said it's on track to achieve its targets for earnings-per-share growth and a dividend payout ratio equal to 55 percent to 60 percent of operating EPS by 2020.
Finding a replacement who can expand the business will be challenging, according to Bloomberg Intelligence analysts Kevin Ryan and Charles Graham. Aviva needs to show that it can expand in its major non-U.K. markets, they said.
Aviva's "restructuring has improved the operational performance and cash flow of core operations, but now it faces the biggest challenge: producing growth," the analysts wrote.