Avenatti Pleads Not Guilty to Embezzlement, Bank Fraud Charges
(Bloomberg) -- Michael Avenatti, the lawyer who rose to fame representing porn star Stormy Daniels in her fight with President Donald Trump, pleaded not guilty to a slew of charges that he embezzled money from his clients, failed to pay millions of dollars in taxes and lied in bank loan applications.
Avenatti, 48, entered a plea Monday at a hearing in federal court in Santa Ana, California.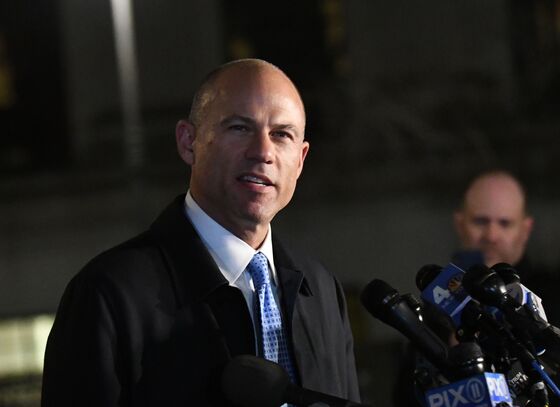 Federal prosecutors allege Avenatti kept millions of dollars meant for his clients in legal settlements to finance his coffee business, purchase a share of a private jet, and pay for his personal expenses.
Before entering his plea, Avenatti issued a statement on Twitter, demanding that he be presumed innocent and suggesting the charges were politically motivated.
"We don't convict someone in America based on a one-sided argument and a press conference," Avenatti wrote. "Even when he is one of the biggest enemies of the president and his son."
Avenatti became a cable-TV celebrity last year as he went after Trump and Michael Cohen, Trump's former fixer and lawyer, over hush payments made before the 2016 presidential election to keep Daniels, whose true name is Stephanie Clifford, quiet about an alleged fling with Trump 10 years earlier.
Avenatti faces a statutory maximum of 333 years in federal prison if found guilty on all 36 counts he's been charged with. He faces separate charges in New York that he tried to extort millions of dollars from Nike Inc.