Austria Tightens Grip on Industrial 'Jewels' as Buyers Circle
(Bloomberg) -- Austria's biggest private investment fund may have found a powerful ally in its efforts to keep domestic industry and know-how at home: the government.
The raison d'etre for B&C Privatstiftung, a charitable trust carved out of UniCredit Bank Austria AG that owns 2.1 billion euros ($2.4 billion) worth of industry assets, has been to safeguard local industry and support their global expansion.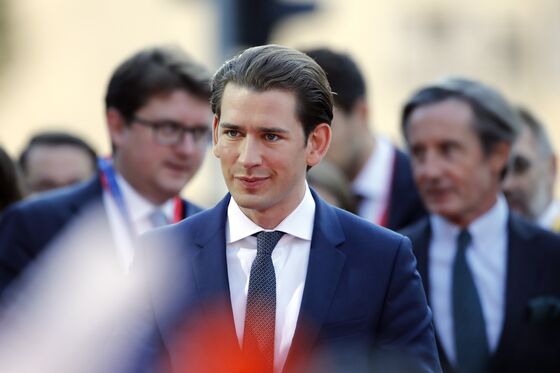 Now, armed with as much as 2 billion euros for another strategic purchase, the fund is increasingly finding Chancellor Sebastian Kurz's government coalition taking a more active role in protecting and promoting the country's assets, Wolfgang Hofer, chairman of its investment vehicle B&C Industrieholding GmbH, said in an interview in Vienna.
"It's good that the government is now adopting a portfolio management approach that is similar to ours," he said. "It's important for our country to invest in industrial technology and world-class production processes. We and the government are complementing each other quite well," he said, adding that the state should only act as an "investor-of-last-resort."
Over the last two decades, finance ministers from Kurz's People's Party have sold state assets, reducing or shedding control over companies like Telekom Austria AG, Voestalpine AG or Austrian Post. In the private sector, some assets have been snapped up by foreign buyers -- often Asian industrials, or global financial investors -- the latest being GE Jenbacher AG and ZKW Group GmbH, two companies for which B&C also bid.
Now, as countries including Germany and France introduce regulations to limit the scope of activist buyers or Chinese government vehicles to keep high-tech knowledge in the country, Austria is following suit.
In August, Chancellor Angela Merkel's government for the first time vetoed a possible Chinese takeover of a company, blocking the potential purchase of machine tool manufacturer Leifeld Metal Spinning AG. That was after China's Weichai Power group bought almost 50 percent of Kion Group AG, a German pioneer of supply chain automation, and after pressure from global activist investors to split in two ThyssenKrupp AG, a symbol of German steel-making.
While the government in Vienna plans to present its strategy for industrial policy as soon as this month, sporadic comments make clear that Kurz's finance chief, Hartwig Loeger, is also putting the existing holdings on a tighter leash. Austria's stakes in oil and gas group OMV AG, Telekom Austria AG, Oesterreichische Post AG and Verbund AG are worth 14.2 billion euros.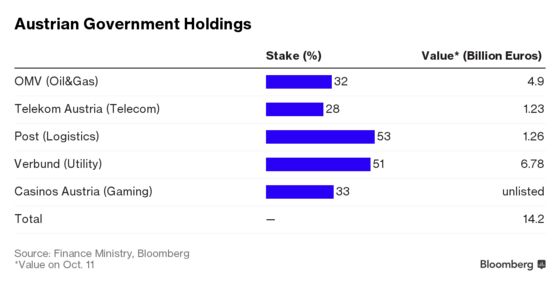 Loeger is also making plans for a "mini-Norway" fund that can make additional strategic investments. Kurz and other government officials have met representatives from sovereign wealth funds from Singapore, Abu Dhabi and Norway to find an investment model suited for the country of 9 million people.
"The government had taken a rather passive approach on state assets in the recent past" and didn't even have a direct seat on supervisory boards, said Klaus Vukovich, an investment banker at boutique firm Alantra in Vienna. "It's only legitimate that they would want to secure strategic interests as a core shareholder."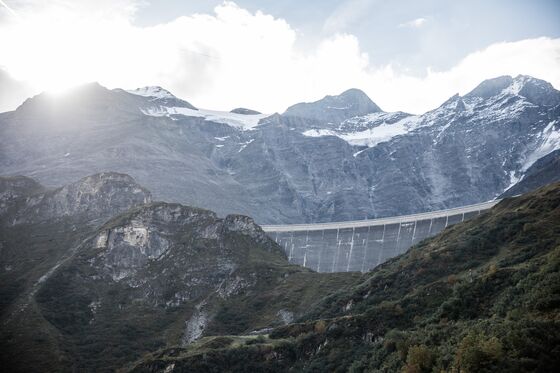 The shift in approach has already ruffled some feathers. OMV's Chairman Peter Loescher last month said he will step down next year, saying he rejects plans for "increased government control" in companies. While Loeger said the criticism is "unfounded," he confirmed that Austria plans to "take more responsibility and play a more active role" as shareholder.
B&C already takes an active role as its companies expand in the Americas and Asia. The foundation was set up by Bank Austria in 2000 as a trust with the goal to support Austrian "entrepreneurship." It doesn't take outside capital and has no investors to which it needs to distribute profits. It uses part of its dividend income to support research and development projects and retains most for future investments.
B&C owns majority stakes in Lenzing AG, Amag AG and Semperit AG and is now searching for a fourth major investment. One potential source of targets could be regional banks holding industrial assets, which could be affected by new banking regulations raising capital requirements for such investments, according to Hofer.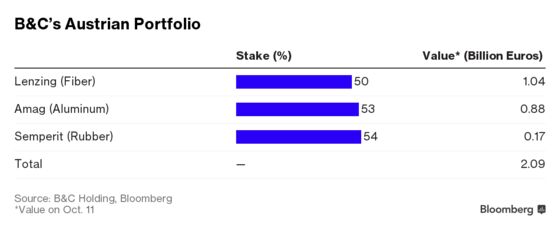 "Bank holdings in industrial companies should be only temporary, and sooner or later they may get out again," B&C's Hofer said. Raiffeisenlandesbank Oberoesterreich AG owns 15 percent of Voestalpine, the country's biggest steelmaker, while Oberbank, another regional bank holds another 8.1 percent. Raiffeisen-Holding Niederoesterreich-Wien owns stakes in Strabag SE and Agrana Beteiligungs AG.
B&C in the long term may also consider reducing its stakes in its portfolio companies to around 40% while still retaining control, Hofer said. That could increase the fund's financial strength and boost international interest in the shares, he said.
"We do have a number of industrial jewels, including Voestalpine or Schoeller-Bleckmann," he said. "We need to make sure the decision-making stays here and is not moved to an activist investor outside the country."