Fires in Australia to Push Rise in Global CO2 Levels to Record
(Bloomberg) -- Wildfires burning across Australia probably will push the increase in global carbon dioxide levels past their record this year. 
The Met Office, which is Britain's official forecaster, said the unprecedented fires raging in Australia may have an influence on weather patterns and global ecosystems this year. Most recent estimates suggest that fires on the driest inhabited continent will release about 900 million metric tons of carbon dioxide to the atmosphere— about the same emitted by all commercial aircraft in 2018.
The concentration of CO2 in the atmosphere is expected to peak above 417 parts per million in May, making it one of the largest annual increases since measurements began in 1958 at a station in Mauna Loa, Hawaii, according to the Met Office. The average CO2 concentration for the year is expected to be 414 ppm, because of an annual increase of about 2.7 ppm above the 2019 average.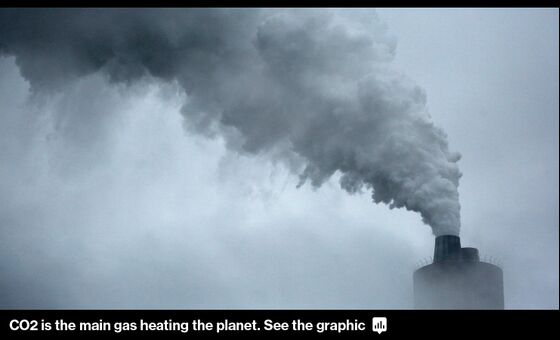 "The series of annual levels of CO2 have always seen a year-on-year increase since 1958, driven by fossil fuel burning and deforestation," Richard Betts, head of climate impacts at the Met Office Hadley Centre and the University of Exeter, said in a statement on Friday. The increase this year is notable because forests that usually act as a carbon sink absorbing the gas are now burning and emitting it into the atmosphere. 
This year, weather patterns in the Pacific Ocean region have made some areas warmer and dryer, including Australia. That has lowered the rate that forests soak up carbon dioxide and increased the risk of wildfires, which have added to emissions. Betts said that these natural sinks are "expected to be weaker than normal for a second year running."