Augmented Reality Headset for Over $11,000 Is Winning Investors
(Bloomberg) -- Most virtual reality headsets aimed at consumers are becoming cheaper. One Finnish startup is winning over investors by going the other way.
Helsinki-based Varjo Technologies Oy announced has raised $31 million in a funding round led by Atomico. Other investors in the company include EQT Ventures and Lifeline Ventures, a Helsinki venture fund whose advisers include Ilkka Paananen, the co-founder and CEO of Finnish gaming sensation Supercell Oy.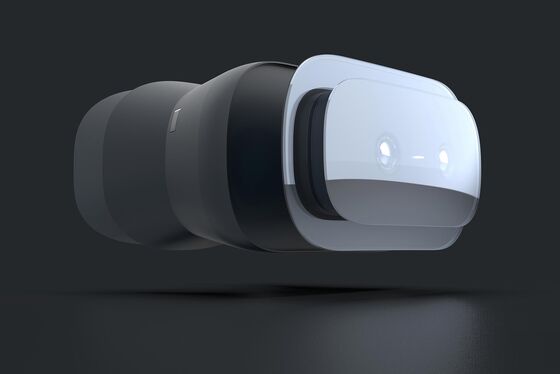 Varjo -- founded by Nokia Oy and Microsoft Corp. alumni -- is developing an augmented-reality headset with a significantly higher image resolution than those produced by its rivals, and will cost between 5,000 euros ($5,768) and 10,000 euros.
Facebook Inc. launched Oculus Go, a $199 headset that works without being tethered to a computer, in early 2018. The company also trimmed the price of its high-end Oculus Rift headset and controllers by $100, to $399, while HTC Corp.'s Vive VR headsets also retail for a few hundred dollars.
But Varjo isn't pitching its product, currently in the prototype stage, to the mass market. It's aimed at the auto industry, architecture, and the military, rather than the consumer. Both BMW and the U.S. Air Force are among those signed up to test the gear.
"By being focused on enterprise, these headsets are not as price sensitive as consumer headsets," said Niklas Zennstrom, the billionaire Swedish co-founder of Skype and CEO of Atomico.
Other players have spotted the opportunity too. Bloomberg reported in September that Magic Leap Inc. is pushing to land a contract with the U.S. Army to build augmented-reality devices for soldiers to use on combat missions. Magic Leap's main rival is Microsoft's HoloLens, and employees for both companies attended an Army meeting in August as potential bidders for a government contract that could lead to the military purchasing over 100,000 headsets.
In 2016, the Israeli army's C2 Systems Department purchased two HoloLens glasses in order to help improve battlefield strategy and train field personnel.
Varjo was founded by engineers who worked on an early version of the HoloLens, after joining Microsoft from Nokia's handset division when the software-maker acquired it. When Microsoft eventually shuttered the Helsinki research division, the engineers decided to create their own company.
Unlike many augmented reality goggles, which have transparent lenses, Varjo's goggles are completely opaque and look more like virtual reality headsets from companies such as HTC and Oculus. The headset is fitted with ultra high-resolution cameras to capture the outside world, and the goggles also track a user's eye movements. This lets the headset produce images -- both of the real world and of virtual objects -- in the center of a user's field of vision, closely mimicking the way the human eye naturally processes light.
Varjo said in a statement it would use its new funding to support its hiring ambitions and a global product launch. A spokesman for Atomico declined to comment on how much it invested of the $31 million total, or at what valuation.