Athene Excludes Gupta-Linked Loans From Greensill Deal Talks
(Bloomberg) -- Athene Holding Ltd., which is in talks to rescue Greensill Capital from imminent collapse, isn't planning to take on assets linked to the lender's biggest customer, Sanjeev Gupta.
Athene, backed by Apollo Global Management Inc., is in talks to buy the operating company and continue to provide billions of dollars of funding to Greensill customers, according to people familiar with the matter. But assets linked to Gupta's GFG Alliance Group are not being discussed as part of the deal, said the people, who asked not to be named while discussing a private sale.
The swift disintegration this week of Lex Greensill's empire is rippling through the financial system and disrupting access to funding at many companies that relied on his firm to provide short-term loans to help them pay their bills on time. Greensill warned that losing insurance coverage for its 40 or so clients could spark corporate defaults and put 50,000 jobs at risk.
Greensill told a court in Australia on Monday that about $4.6 billion of working capital lines are at risk after insurance coverage lapsed. The bulk of those lines are linked to companies tied to Gupta, the people said.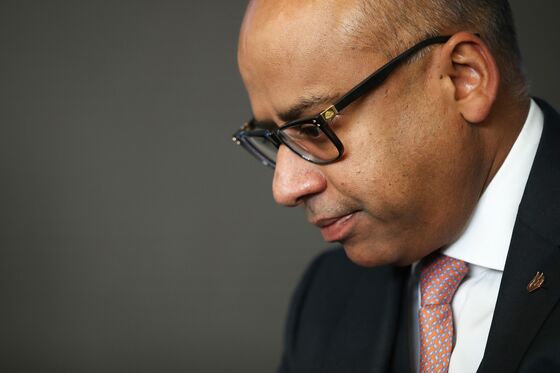 Read more: Greensill's Overnight Downfall Was Many Months in the Making
Greensill's troubles in turn are piling pressure on the sprawling business owned by Gupta, a British industrialist known as the "savior of steel." Greensill's links to Gupta emerged as the focus of a probe at Germany's financial regulator BaFin, which has shuttered Greensill's Bremen-based bank and asked law enforcement officials to investigate the lender. The regulator's probe found accounting irregularities in how Greensill Bank booked assets tied to Gupta's GFG.
The Bank of England asked GFG's Wyelands Bank to pay back retail depositors, a step that it took because of concerns with Wyelands' business model and its exposure to the rest of the alliance, according to a separate person familiar with the matter. That move has prompted a fresh cash injection of 75 million pounds ($105 million) from Wyeland's shareholder.
Athene's exclusion of GFG-linked companies from deal talks highlights the divergence that's emerging among companies backed by Greensill. On one hand, there are blue-chip companies such as AstraZeneca Plc, which could continue to have access to funding. Customers such as Henkel AG have been working with fintech company Taulia to fund their suppliers' invoices.
If the deal with Athene goes through, about half of the current Greensill supply-chain finance clients in the $10 billion Credit Suisse funds could continue to have access to financing, according to people familiar with the matter.
A spokesperson for GFG said on Tuesday the group has "adequate current funds" and that plans to secure new financing were progressing well. The firm also said GFG has benefited from the recovery in steel and aluminum markets and that its businesses were running near full capacity.
GFG has never published a consolidated set of accounts, making its financing difficult to track. In October, Gupta told Bloomberg News that Greensill was its biggest lender, a relationship Gupta said he was "proud of."