AT&T CEO Sees Less Hope That 5G iPhone Will Fuel Upgrade Frenzy
(Bloomberg) -- The wireless industry has long hoped that the arrival of 5G-enabled devices, including Apple Inc.'s flagship iPhone, will fuel a massive upgrade cycle.
But the buying spree could be less dramatic than originally expected, AT&T Inc. Chief Executive Officer John Stankey said in an interview Tuesday. Given the pandemic-hobbled economy -- and the fact that many customers won't immediately see a big jump in service speed -- shoppers may take it slow embracing new models.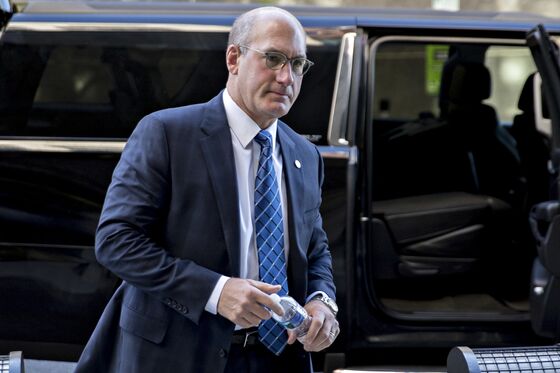 It will still be a healthy holiday season for the industry, he said, just not the wished-for blowout.
"We aren't in the best of economic times," said Stankey, who took the reins at AT&T in July.
The 5G iPhone, due this fall, is generally good news for AT&T -- especially since its subscribers use Apple phones at higher rates than average. Still, they may take some persuading.
Peer pressure could help, Stankey said. Consumers could be egged on by a "pack mentality" after the phone debuts, he said: When one person gets it, others will see "this nice new shiny object and say, 'I need it, too.'"
Stankey ranks 5G service among the top three priorities for the company, along with fiber-optic connections and digital or software-based video.
Wireless carriers are spending billions of dollars to blanket the country with 5G coverage, promising faster speeds for both consumers and businesses. The question is how long it will take average consumers to notice, even if they have new phones.
Initially, the service will be stronger in dense urban areas. You'll only get what Stankey calls the "Holy cow! 5G" in some places; others will just get "incremental improvement 5G," he said. "There's really two flavors."