AstraZeneca Loses Another Manager to Small Biotech Firm
(Bloomberg) -- AstraZeneca Plc lost another manager to a small cancer biotechnology firm that has already poached the former head of the U.K. drugmaker's MedImmune unit and one of its top oncology researchers.
Mohammed Dar is going to closely held Immunocore Ltd. as chief medical officer to oversee development of drug candidates including tebentafusp, the company's most advanced, the Oxfordshire, England-based company said Tuesday.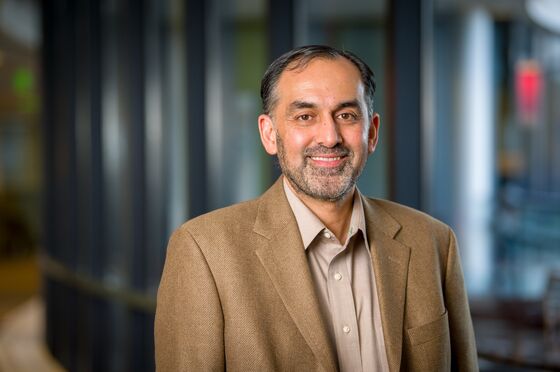 Immunocore is one of dozens of companies developing new therapies that ramp up the human immune system's ability to fight cancer. Its technology aids in the recognition of proteins on the surface of tumors that induce immune T cells to attack and kill them, an approach that may be effective in a wider group of patients than standard immuno-oncology drugs.
Dar, who was vice president of clinical biologics at MedImmune, contributed to the development of Imfinzi, an immune-based treatment for early lung cancer, and Lumoxiti, approved last year for a type of leukemia. His expertise will be crucial as Immunocore moves through late-stage testing of its lead drug, said David Berman, chief of the company's R&D, and former head of Astra's immuno-oncology franchise.
"We're already approaching being a market-ready company," Berman said. "We needed to have a team ready that can bring drugs over the line."
AstraZeneca saw a number of key personnel leave or make plans to do so amid a restructuring earlier this year that divided the company into two main research and development units -- oncology and everything else. Bahija Jallal, the former head of MedImmune, was tapped as Immunocore's Chief Executive Officer, and Dar will work with another former Astra manager, Koustubh Ranade, in the biotech's drug development team.
AstraZeneca rose 1.5 percent at 8:48 a.m. in London.
Other top staff exiting Astra include Chief Medical Officer Sean Bohen, who has said he'll leave after the restructuring is complete. Another is Roland Burli, who became vice president for drug discovery at Cambridge, England-based Cerevance.