Sears Sale Plan Blasted by Creditors as 'Foolhardy Gamble'
(Bloomberg) -- Chairman Eddie Lampert wants to keep Sears Holdings Corp. alive, but a group of the company's creditors say they'd be better off if Sears were dead.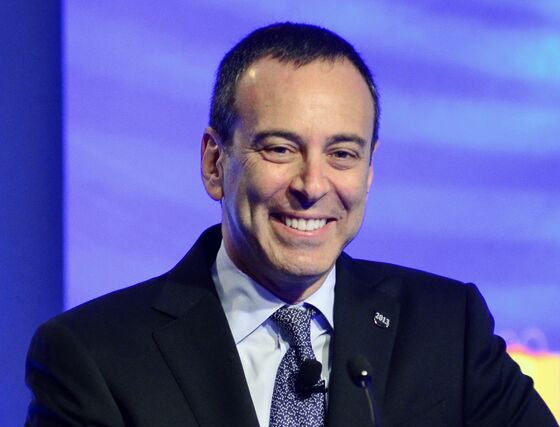 The plan envisioned by Lampert amounts to "an unjustified and foolhardy gamble with other people's money," the unsecured creditors committee said in court papers on Friday. Staying in operation long enough to allow a sale would burn through as much as half a billion dollars, which should instead go to creditors, the group said.
Sears filed for bankruptcy protection Oct. 15 after years of decline, and on Nov. 2 proposed to auction off its highest-performing stores. That could open the way for Lampert, Sears's largest shareholder and creditor, to hold on to the best parts of the retail empire without spending a dime by making a so-called credit bid -- trading the debt he holds for ownership.
But Sears can't be saved, the unsecured creditors group said. The company's plan "appears to be nothing more than wishful thinking," it said, leaving the group "no choice" but to request the bankruptcy court deny the request to pursue the store sale.
A spokesman for Lampert's ESL Investments Inc. declined to comment, and representatives for Sears, based in Hoffman Estates, Illinois, did not respond to requests for comment.
Court Date
Sears is next expected in court Nov. 15, when it will formally present its plan to keep the lights on through the holiday season. The company is also looking to auction about $900 million of notes that are essentially loans from one Sears unit to another, and it will seek court approval of that plan at Thursday's hearing.
A hearing on a separate motion regarding the company's quest to obtain a new loan from a third-party investor was originally scheduled for the same Nov. 15 date, but has been postponed to Nov. 27.
The adjournment "will provide the debtors with the time necessary to consider the available financings and maximize value," Sears lawyer Ray Schrock said in a Nov. 9 filing.
Unsecured creditors include suppliers such as Whirlpool Corp. and Coca-Cola Bottling Co., vendors such as Waste Management National Services Inc. and landlords such as Simon Property Group Inc. Unsecured creditors are often among the last in line to get paid in a bankruptcy, assuming anything is left over for them after bank lenders and bondholders collect, and relations with Sears have turned contentious since the committee was organized on Oct. 24.