As Saudi Prince's Star Fades, Who's Long MBS and Who's Short?
(Bloomberg) -- As the 33-year-old heir to the Saudi throne, Crown Prince Mohammed bin Salman was expected to rule for half a century. And he still might. But at the moment he's in trouble.
The alleged murder of Jamal Khashoggi has put Saudi leaders under a harsh spotlight. Prince Mohammed, who's effectively been running the country on behalf of his father King Salman, denies knowing anything about the journalist's disappearance. He's been singled out for blame in the U.S. Congress, while Western policy makers are shunning his showpiece investor summit next week.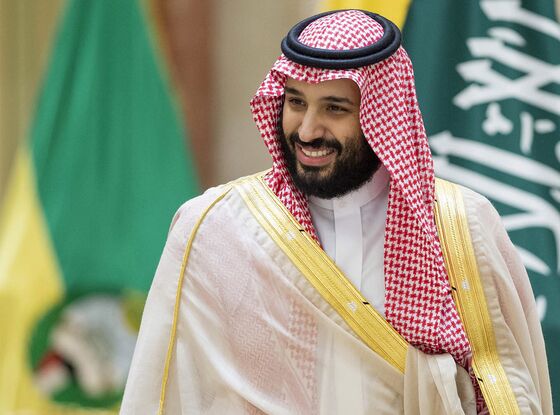 Business is caught in the middle. Bosses including JPMorgan Chase & Co.'s Jamie Dimon have pulled out of the event, but plenty of companies such as HSBC Holdings Plc are still sending senior figures, recognizing that they have to play both the short game and the long game when dealing with the biggest oil exporter.
The drama is being monitored intently around the world -- nowhere more so than in Washington and Tehran. U.S. President Donald Trump has put Saudi Arabia at the center of his plans to roll back Iranian influence. The Islamic Republic's leaders are likely cheering the travails of a prince who vowed to take the proxy conflict between the countries "inside Iran.''
There are plenty of others in the region and beyond who pinned hopes on Prince Mohammed's meteoric rise to power –- or saw him as a dangerous enemy.
A common enemy bound the veteran Israeli premier to the young Saudi prince. Both leaders were dismayed by Iran's gains in the region – especially the victory of its ally Bashar al-Assad in Syria's civil war. Both have deployed force to push back: Netanyahu has bombed Iranian positions in Syria, while Prince Mohammed sent his military into Yemen to crush Iran-backed rebels, a campaign that's had limited success.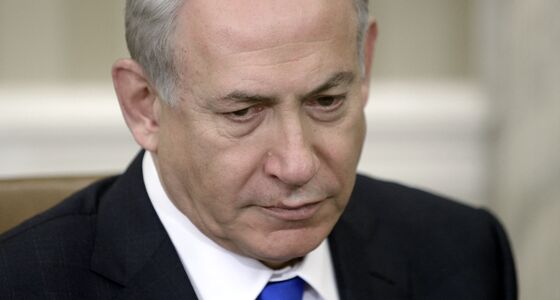 Israel and Saudi Arabia don't even have diplomatic relations, but there are signs of de facto collaboration against Iran and its proxies, notably Hezbollah in Lebanon. And Netanyahu's government has touted a convergence of interests between Israel and the Sunni Arab states it labels as "moderate'' -– the Saudis are top of that list -– that can help achieve a more Israel-friendly fix to the Palestinian question.
Trump's son-in-law is in charge of the still unrevealed U.S. peace plan for Israel-Palestine, and he's worked closely with Prince Mohammed. The two men, both in their 30s, reportedly strategized deep into the night during Kushner's visits to the kingdom.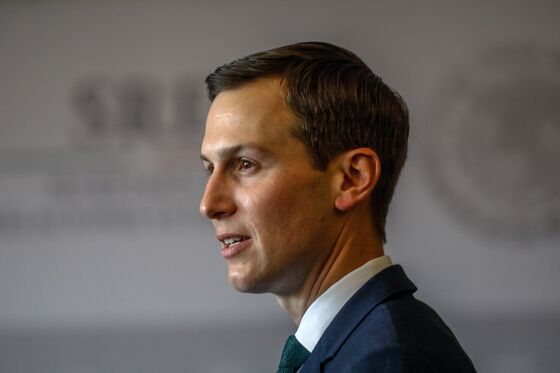 While Kushner was engaged with the Saudis on issues from Mideast peace to arms purchases, his apparently direct line to Prince Mohammed was ruffling feathers elsewhere in Washington. Tension over the issue is said to have played a part in the ouster of Rex Tillerson as secretary of state in March.
Since Khashoggi's disappearance, Kushner has been urging Trump to stand by Prince Mohammed, arguing that the outrage will pass as it did in earlier controversies, the New York Times reported, citing an unidentified former official familiar with deliberations.
Another close Kushner ally is the crown prince of Abu Dhabi and de facto ruler of the United Arab Emirates. A generation older than his Saudi counterpart, Sheikh Mohammed bin Zayed is also known by his three-letter initials. MBZ and MBS are said to have close personal ties, in which the Emirati leader has played the role of mentor.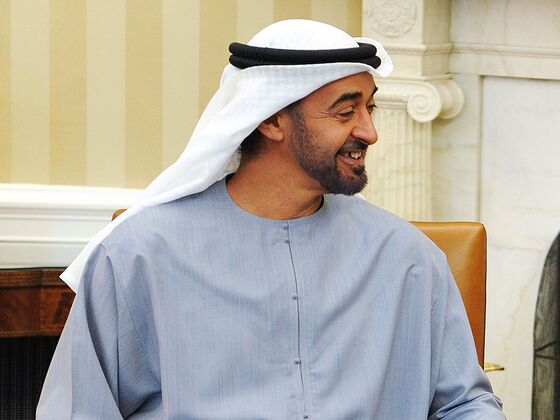 The two princes share animosity toward the Muslim Brotherhood as a political threat, and a belief that the oil-rich Gulf Arab states should project more hard power in the region to counter their rival Iran. That's what they've done in Yemen, where the Saudis and U.A.E. head a coalition against the Houthi rebels, though lately there are signs that Riyadh and Abu Dhabi may differ on its goals.
Accused of being too supportive of the Muslim Brotherhood and too friendly with Iran, Qatar has been in Prince Mohammed's crosshairs. Saudi Arabia –- joined by the U.A.E., Bahrain and Egypt -- severed diplomatic, trade and transport links with its Gulf neighbor in June 2017.
Qatar has refused to accept Saudi demands, including the closure of broadcaster Al Jazeera. Its economy has managed to weather the boycott, thanks to the deep pockets of its sovereign wealth fund. The Khashoggi crisis may ease the pressure. "If I were the Qataris, I would be laughing to the bank,'' said James M. Dorsey, a Middle East scholar at Nanyang Technological University in Singapore.
Turkey's Islamist-rooted president has spoken respectfully of Saudi monarchs, including the current king. But he hasn't had good relations with Prince Mohammed. Khashoggi's possible killing at the Saudi consulate in Istanbul has given the Turkish leader, who aspires to a leadership role in the Islamic world, ammunition against a rival. His government has steadily been leaking details that look damaging for the Saudis.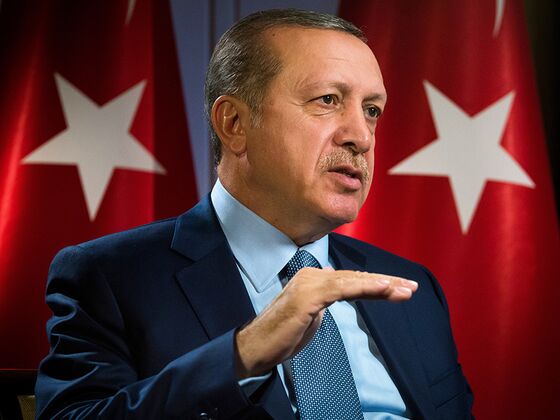 Erdogan supports the targets of Prince Mohammed's ire: the Muslim Brotherhood, and Qatar. He offered sanctuary to Brotherhood leaders amid a clampdown in Saudi ally Egypt. He sent soldiers to Qatar when it came under Saudi embargo. That led Prince Mohammed to label Turkey as part of a "triangle of evil,'' lumping it together with Shiite Iran and Sunni extremist groups. He accused Erdogan of seeking to return to the era of the Ottoman caliphate, when much of the Middle East was ruled from Istanbul.
When Canadian officials called for the release of women's rights activists detained in Saudi Arabia, it quickly escalated into a full-scale diplomatic row. The Saudis responded by expelling Canada's ambassador, freezing new trade deals and canceling direct flights to Toronto by the state airline.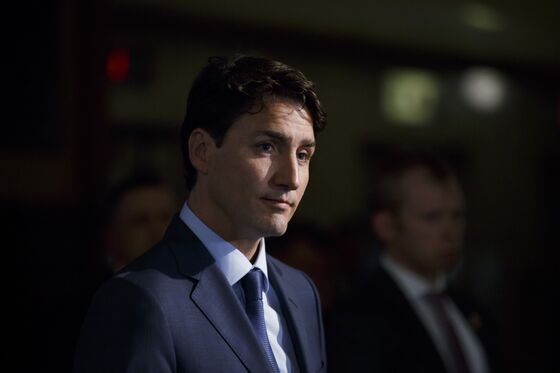 All things Canadian came under attack in Saudi media, including Justin Trudeau. The premier didn't back down, even though he received little public support from his neighbor to the south, Donald Trump. Now, with Saudi Arabia in the spotlight over Khashoggi's likely death, the kingdom may be obliged to ease off on its efforts to punish Canada.