The French Have Found Another Reason to Dislike Macron
(Bloomberg) -- It's the diesel, stupid.
Rising gasoline prices at the pump -- with further increases expected when new taxes take effect in January -- have emerged as the latest source of unpopularity for French President Emmanuel Macron.
Truckers and other drivers plan to block traffic across France Nov. 17 as part of nationwide demonstrations called by a variety of organizations to protest what they say is lost purchasing power. An Odoxa poll released Nov. 1 said 78 percent of the French think the protests are justified. Several videos and petitions by angry drivers have gone viral on social media, and Macron's popularity levels are hovering at or below 30 percent.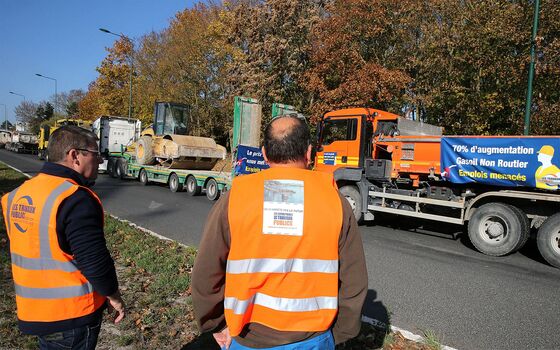 Adding to the volatile mix, opposition parties have jumped on the gas-price bandwagon to drive home the perception that Macron represents out-of-touch urbanites who don't drive.
Macron is showing no signs of budging.
In a tweet on Monday, he said, "I understand the impatience, I hear the anger. We are in the middle of a profound transformation of our society, which touches our work, our consumption and our ways of transport. We are making courageous choices to succeed."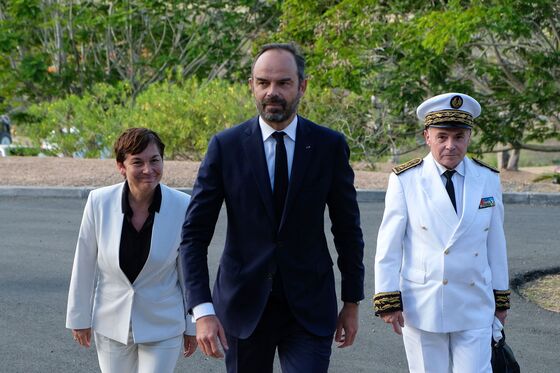 The French president is in the midst of a one-week tour of northern France to commemorate the 100th anniversary of WWI. The tour also includes visits to threatened factories that his office has sold as a way of "re-connecting" with the French public.
In an interview with a group of regional newspapers published Sunday, Macron addressed the gas tax, saying, "I prefer taxing fuel to taxing labor. People complaining about rising gas prices are the same ones who complain about pollution and how their children suffer."
Finance Minister Bruno Le Maire piped in early Monday, denying the government was punishing drivers and promising that the extra 3.7 billion euros ($4.2 billion) of revenue resulting from next January's gas prices will be used for incentives to buy cleaner cars and improve the energy efficiency of homes. He also cited declines in payroll taxes and a local property tax to claim the French weren't losing purchasing power.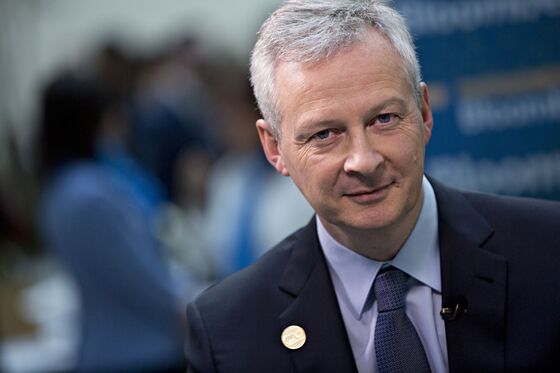 Can't Buy Me Fuel
For now, the French don't buy the environmental argument. Jacline Mouraud, a 51-year-old therapist from Brittany, who claims she drives 25,000 kilometers a year, pooh-poohs the government's green-push notion.
"What are you doing with the extra money, that's what we are all asking, apart from changing the silverware at the Elysee or building swimming pools," she said in a video on her Facebook page, referring to spending affairs that have hurt Macron's reputation. The post, which French media claims has been seen 5.5 million times, also includes gripes about tighter rules on car safety inspections and more radars to control speed.
France's largest union CFDT has called on the government to use the tax revenues for energy subsidies, mostly for low-income households.
France is trying to end its addiction to diesel, fueled by decades of government support. Diesel once represented three-quarters of cars sold in France, but the ratio has declined to just below 40 percent as it has progressively lost its tax advantage.
Contrary to its reputation for public transport, about 70 percent of the French drive to work everyday, according to state statistical unit Insee, compared with about 76 percent in the U.S.
Diesel prices at the pump in France have risen 18 percent so far this year to an average 1.52 euros per liter, and gasoline is up 11 percent to 1.56 euros per liter, according to data compiled by UFIP, the French oil industry federation.
The increase, caused by rising oil prices, was inflated by a hike on a hydrocarbon tax at the start of the year -- part of the government policy to fight pollution caused by fossil fuels -- that added 7.6 cents per liter of diesel and 3.9 cents to gasoline.
A new boost in the levy will add another 6.5 cents per liter of diesel and 2.9 cents per liter of gasoline at the start of next year, part of an effort to bring diesel and gasoline taxes in line.
Retailers including Carrefour and Leclerc said Monday they are selling their gas at cost at shopping centers throughout France, but French media said that only reduced prices by a few cents.
Taxes account for about 60 percent of the price at the pump in France and oil prices account for about 30 percent, leaving very little margin once transport costs are included, especially for retailers that have always used cheaper gas to lure shoppers to hypermarkets.