As Cannabis D-Day Approaches, Winners and Losers Set to Emerge
(Bloomberg) -- The cannabis hype is about to come face-to-face with reality.
After Canada legalizes recreational marijuana on Oct. 17, it will only take a quarter or two for clear winners and losers to emerge, according to investors and analysts who follow the sector. This means investors will have to get choosier as the days of highly correlated stock moves draw to a close.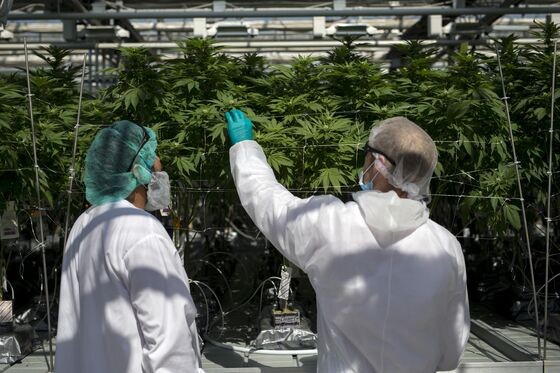 "These have all been concept stocks and they're going to actually have to be real companies in another few months, which I think a lot of guys are terrified about," said Greg Taylor, who manages the Purpose Marijuana Opportunities Fund. Taylor prefers CannTrust Holdings Inc., Hexo Corp. and Organigram Holdings Inc., which he says trade at a "more realistic valuation" than some of their bigger peers.
There are more than 135 publicly traded pot companies in Canada, but many believe it's only a matter of time before that gets whittled down to a handful of survivors, either through consolidation or failure.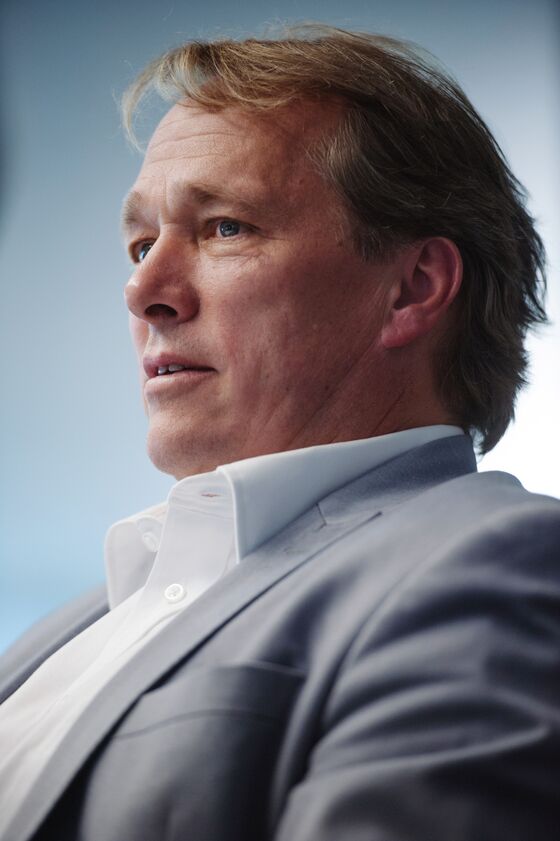 "I get asked all the time, is there going to be consolidation? I think there's going to be disintegration," Bruce Linton, chief executive officer of Canopy Growth Corp., told a Toronto marijuana conference in August. "Disintegration will happen when people make promises at valuations they can't possibly meet."
There may only be half a dozen major players left three years after legalization, said Eric Paul, chairman of Vaughan, Ontario-based CannTrust.
The rest "are going to be bankrupt or out of business because their business models don't work," Paul said. "This industry is far more brutal than most people understand."
So what will distinguish winners from losers? A meaningful presence in Canada's recreational market combined with exposure to the international medical market is one key factor, according to Matt Bottomley, analyst at Canaccord Genuity Group Inc. Aphria Inc., CannTrust and Hexo are some of Bottomley's top picks.
"I think five years from now you're going to see the international medical market come from what is probably $1 billion or maybe less today to probably $50 billion or $100 billion," Bottomley said.
Low production costs will be another essential ingredient for success. "It's a non-starter if they're not growing at less than $1 a gram," said Taylor. Few producers meet that price point though many say their costs will fall as production ramps up.
Some companies are also seeking tie-ups with global food and beverage firms to leverage their financial and marketing clout as more countries and states ease restrictions on pot use. Canopy, the second-largest cannabis company by market value, counts Corona beer maker Constellation Brands Inc. as its largest investor. Hexo has a joint venture with Molson-Coors Brewing Co. and Altria Group Inc., the maker of Malboro cigarettes, is in talks to take a minority stake in Aphria, according to a Globe and Mail report.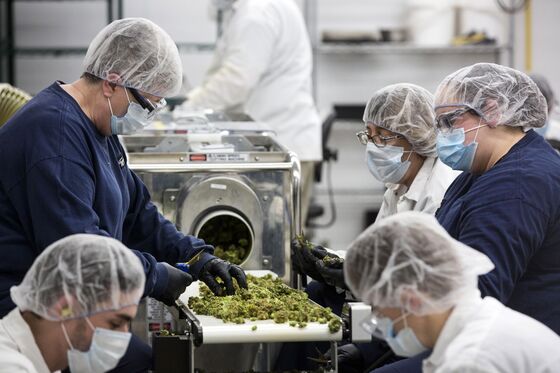 For many investors, size matters. Here's a breakdown of some of the biggest pot stocks and how they plan to join the list of winners, or at least set themselves apart from their competitors:
Traded on: Nasdaq
Market value: $13.6 billion
Q3 stock performance: +745% from July 18 IPO
Provincial supply agreements: eight provinces and territories
Growing capacity: Total production space across all facilities worldwide expected to reach 912,000 square feet by end of 2018
Cost: $3.33 per gram sold in the quarter ended June 30
International presence: Australia, New Zealand, U.K., Germany, among others
Medical research: First Canadian company to receive approval to import cannabis into U.S. for medical research; conducting clinical trials on the benefits of medical cannabis to treat essential tremor, PTSD, chemo-induced nausea and Dravet syndrome
Distinguishing factor: Has an agreement to develop medical cannabis with Sandoz, the Canadian division of Novartis AG
Traded on: Toronto Stock Exchange, New York Stock Exchange
Market value: C$14.9 billion
Q3 stock performance: +65%
Provincial supply agreements: Secured an estimated 36 percent of total Canadian supply committed to date, with annualized delivery requirements of about 70,000 kilograms
Growing capacity: 4.3 million square feet of licensed growing space
Cost: not reported
International presence: Germany, Chile, Colombia, Denmark, Brazil and others
Medical research: Canopy has filed over 80 patent applications covering cannabis processing technology, beverage technology, human and animal medical treatments
Distinguishing factor: Constellation Brands Inc.'s C$5 billion investment in Canopy set off a flurry of speculation about who would be next, and has helped legitimize the industry
Traded on: Toronto Stock Exchange, with a planned listing on the New York Stock Exchange by the end of October
Market cap: C$13 billion
Q3 stock performance: +33%
Provincial supply agreements: Consumer brands sold by Aurora, its subsidiaries and strategic partners will be available in 11 provinces and territories representing more than 98 per cent of the Canadian population
Growing capacity: More than 500,000 kilograms a year of funded production capacity
Cash cost of sales: C$1.87 per gram of dried cannabis in Q4
International presence: 18 countries on five continents, including production facilities in Denmark and operations in countries including Australia and Brazil
Medical research: Examining the therapeutic impact of cannabidiol on chronic pain, anxiety and depression in collaboration with Montreal's McGill University; working with the Canadian Football League Alumni Association to study the benefits of medical cannabis in treating chronic pain
Distinguishing factor: Aurora has been on an acquisition spree, buying at least 10 companies in the past two years; has a 25 percent stake in Alberta liquor retailer Alcanna Inc., which will begin selling cannabis on Oct. 17
Traded on: Toronto Stock Exchange
Market cap: C$4.7 billion
Q3 stock performance: +52%
Provincial supply agreements: All 10 provinces and the Yukon
Growing capacity: Expected to reach an annual production capability of 255,000 kilograms by early 2019
Cost per gram: As of May 31, cash cost to produce dried cannabis per gram was C$0.95 and all-in cost of goods sold per gram was C$1.60
International presence: Australia, Germany, Italy, among others
Medical research: Through its Argentina-based subsidiary, Aphria has partnered with a pediatric hospital for a clinical study focused on treating refractory epilepsy in children; Aphria is also producing and supplying high-yield cannabis extracts for Australia's Medlab to be used in a human trial to test pain management
Distinguishing factor: Wholesale agreement to supply Emblem Cannabis Corp. with 175,000 kilograms of cannabis over a five-year period, providing near-term revenue certainty; reportedly in talks with Altria Group Inc. about a possible stake sale
Traded on: Nasdaq, Toronto Stock Exchange
Market cap: C$2.26 billion
Q3 stock performance: +68%
Provincial supply agreements: Ontario, British Columbia, Nova Scotia and Prince Edward Island
Growing capacity: About 7,000 kilograms annually; expected to rise to 40,000 kilograms when new facility B4 is fully planted and operational
Cost of sales per gram: $7.12
International presence: Australia, Israel, Colombia, Germany, Poland
Medical research: Has a patent pending for an extraction technique that focuses on cannabinoid separation
Distinguishing factor: Joint venture with U.S. cannabis retailer MedMen Enterprises Inc. to develop branded products and open stores across Canada; partnership with Ginkgo Bioworks Inc. to genetically engineer cannabinoids
Traded on: Toronto Stock Exchange
Market cap: C$1.65 billion
Q3 stock performance: +65%
Provincial supply agreements: Ontario, B.C. and Quebec, including a deal with Quebec's alcohol authority to supply more than 200,000 kilograms over five years, estimated to be worth C$1 billion
Growing capacity: 310,000 square feet of production capacity, producing 25,000 kilograms of dried cannabis, with construction on another 1 million square feet set to be complete by year-end
Cost: C$0.88 weighted average cash cost of dried inventory sold per gram
International presence: Eurozone processing, production and distribution center in Greece
Medical research: Nothing yet
Distinguishing factor: Joint venture with Molson Coors Canada Inc. to develop cannabis-infused beverages