As Barclays Tried to Avoid Bailout, Russia Offered to Buy a Stake
(Bloomberg) -- During the height of the financial crisis, as Barclays Plc was desperately battling to avoid taking a U.K. bailout, the bank got an unusual approach from the Russian government.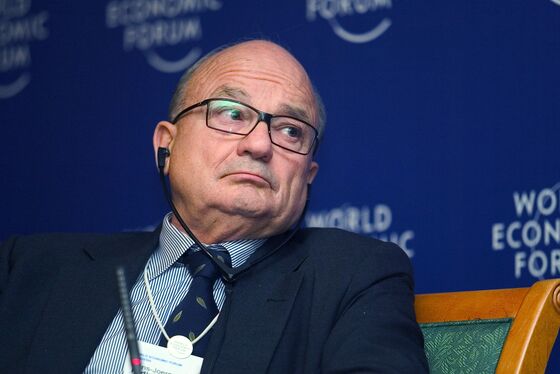 The Russian government signaled its intention to take a 500 million-pound ($641 million) stake in the lender, according to minutes of an October 2008 finance committee meeting that was shown to a jury during the fraud trial of senior Barclays officials. With the involvement of Hans-Joerg Rudloff, a Barclays banker with close links to the Russian government, Moscow was proposing to take a 1.5 percent stake.
The approach was revealed as the bank sought to nail down its preferred Qatari and Abu Dhabi investors to a fundraising plan that would remove the threat of a government bailout. The bank was said to be "very wary" about Russia, the minutes showed.
Rudloff was chairman of Barclays Capital, the investment bank at the time. He was on the board of Russian oil giant Rosneft for seven years before being re-elected in June 2018.
The first U.K. jury trial of senior bankers for alleged wrongdoing related to the financial crisis a decade ago is taking place in London, with the prosecution due to call its first witness next week. The four defendants, all in their 60s, deny the charges, which stem from Qatar's eventual 4 billion pound investment in the bank.
The minutes of the committee meeting also showed that Barclays proposed paying total fees of 120 million pounds to help underwrite the fundraising. The Qataris laughed at the suggestion, demanding 600 million pounds, according to the minutes.
The U.K. Serious Fraud Office says that Barclays entered into two bogus agreements with the Qataris that were used to hide the extra fees from other investors. The four executives on trial say the bank got value for the 322 million pounds it paid.