Argentina Returns to Kirchner's So-Called Tourist Dollar Fee
(Bloomberg) -- Argentina will return to a "tourist dollar" policy, under which foreign transactions were assessed a surcharge over the official rate amid the nation's dwindling international reserves, cabinet chief Santiago Cafiero said.
The approach was followed during the administration of President Cristina Fernandez de Kirchner, which ended in 2015. Kirchner returned to government this week as vice president to Alberto Fernandez following October's election.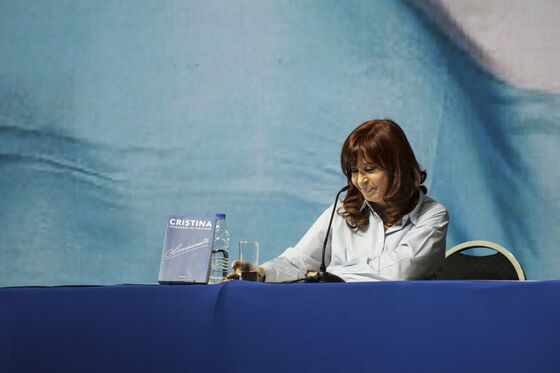 The Fernandez government is considering an around 20% tax on international purchases, including airline tickets, hotels, and payments on platforms such as Netflix. The measure is part of the economic recovery package the government will submit to Congress Monday.
"With this we seek to guard the dollars the Argentine economy has and reactivate the local tourism industry," Cafiero told La Nacion newspaper. "It pursues a distributive logic. Sectors having the capacity to make a trip abroad will have a tribute." The cabinet chief said the peso is at fair price for the exporting model.
With access to international financing practically closed, Martin Guzman, Argentina's new economy minister, said he's already negotiating the $56 billion credit line with the International Monetary Fund for a new program amid the country's economic recession. He stated that investors understand Argentina can't currently pay its debt.
Cafiero said the government will not take unilateral decisions while renegotiating debt payments and added that Guzman will travel to the U.S. before the end of the year.
Short of cash, Argentina announced an export tax increase on Saturday as the government seeks to fund its spending plans. The proposed tax was immediately slammed by the agricultural sector.
It's unclear when the "tourist dollar" measure will be implemented, but the government has already issued a decree asking Congress to hold "extraordinary sessions" to debate a "solidarity and economic reactivation program" that will include several measures.