Ares Targets U.K. Homes With $1.35 Billion Rental Project Blitz
An Ares Management Corp. venture is planning to develop more than 1 billion pounds ($1.35 billion) of rental homes across U.K. suburbia, targeting an area where there's long been a shortfall of accommodation for middle income earners.
The private equity firm expects to construct more than 5,000 homes by the end of 2025 on the outskirts of cities including Birmingham, Leeds and Manchester, according to John Ruane, the co-head of European real estate equity at Ares.
Low borrowing costs have sent house values to their least affordable level since at least 1983, according to Nationwide data. The Ares fund is betting that soaring home prices will drive more Brits into renting for longer, while the pandemic has increased the draw of leafier areas further away from crowded city centers.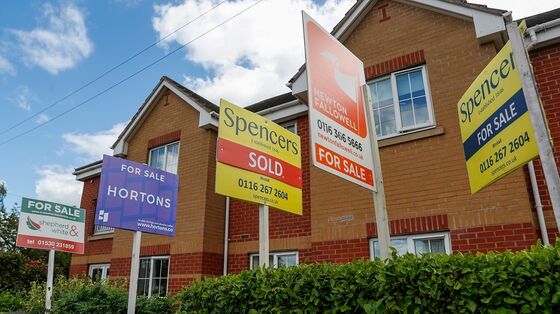 "You see a change in how people want to live," he said. "Increasingly, families want the flexibility" of renting "with changing lifestyles and increased work from home."
The venture with developer Moda Living Ltd. will have an average monthly rent of about 800 to 900 pounds, Ruane said in an interview. Goldman Sachs Group Inc. and Legal & General Group Plc. are among others investing in the space.
The Ares fund will focus on new-build detached and semi-detached housing in areas within 30 minutes of a city center. The firm, which oversees $282 billion, has planning approvals for projects and will break ground on the first development early next year, Ruane said. 
Separately, Los Angeles-based Ares last week was granted a 50-year concession to develop more than 3,600 affordable rental housing units in Madrid.