Ares Faces Onslaught of Rivals After Pioneering Direct Lending
(Bloomberg) -- Tony Ressler isn't your typical private equity tycoon.
Sure, he's a billionaire, owns a professional basketball team and gets invited to exclusive parties in the Hamptons. But Ressler has avoided splashy buyout deals that thrust firms like Blackstone Group LP and Apollo Global Management LLC to prominence. Instead, his Ares Management LP has taken a low-key approach, focusing on steady bets in private credit that's left it overshadowed by firms more than twice its size.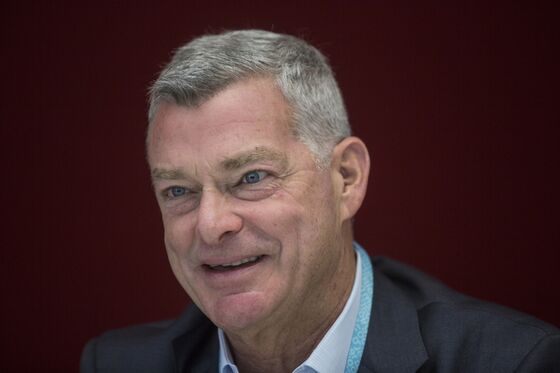 As direct lending has become the hottest business on Wall Street, Ares is finally having its moment. Asset managers, in filling a void left by banks after the financial crisis, have been raising money to lend at a frenzied pace. Ares, a direct lending pioneer with almost half its $121 billion in assets devoted to it, now finds itself facing a raft of rivals.
"They think any schmuck can come in and make 8 percent," Ressler, 58, said in an interview. "Things will not end well for them."
Ares's competitors in credit include firms newer to the scene along with Wall Street giants with huge private equity and real estate businesses that make them safe picks for pensions and sovereign wealth funds. As prices have risen and returns on private equity come down, many firms, including Blackstone, KKR & Co. and Carlyle Group LP have started leaning more on debt strategies that provide longer-term capital. That means stable fees and money that doesn't have to be returned to investors as frequently.
Firms have also rushed to create or expand business development companies, public firms that are similar to closed-end investment funds, to make private loans. Ares had the largest BDC, with $13 billion for middle-market lending, until this year when KKR formed a partnership that gave it about $18 billion in assets.
To keep its edge, Ares is moving deeper into Europe and Asia and pushing to expand strategies like investing in structured credit and asset-backed securities that it expects could be as big as direct lending. That means originating, underwriting and managing riskier loans to consumers and extending credit for things like cars, equipment leases, royalties and health-care claims. Ares is also investing in both debt and equity pieces of collateralized loan obligation funds.
With trillions of dollars in loans to highly leveraged companies sloshing around in the U.S., parts of the market are starting to degrade. And though there aren't major signs of impending doom, there's too much money chasing too few deals, which hurts returns.
Read more from Ares CEO on need for caution in late credit cycle
"While Ares is really good, they are going to be experiencing heavy competition just due to the sheer amount of capital flowing into the space," said Ryan Lynch, an analyst at Keefe Bruyette & Woods. "Generally speaking, this can cause leverage levels to go higher, yields to go lower and covenants to become non-existent."
Ressler said his team has been around long enough to know when a bet looks too dangerous.
"We get paid to be nervous but we also get paid not to stay in cash," said Ressler, who is based in Los Angeles. "I'm seeing CLO managers that do not have the same commitment to buying the best loans in market."
Ares says it's relying on quality assets to ride out any potential storms. Because the firm originates nearly all of its own loans, it has more control and a wider view into the market. Ares is also picky, financing less than 5 percent of the deals that come its way, said Kipp deVeer, who oversees global credit investments. More than half its loans in the direct lending strategy come from existing customers, bolstering the ability to sustain growth.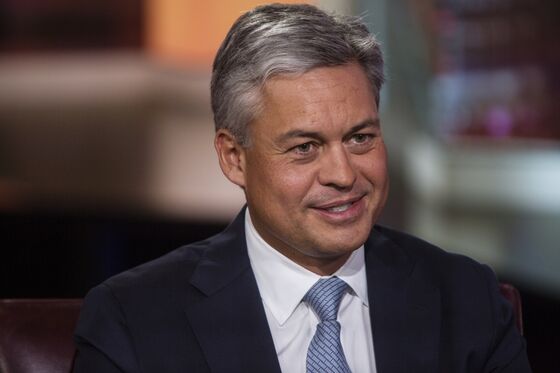 "You do see a lot more firms with a ton of money now, but Ares has done really well for a long time," said Finian O'Shea, a Wells Fargo & Co. analyst who covers BDCs. "They're like the Yankees."
The firm's U.S. direct lending business has returned 14 percent, including fees, since inception in 2004, while the European counterpart has gained 10 percent. Private debt, depending on risk levels, generally yields between 5 percent and 15 percent.
From Ares earliest days, it has seen debt as a better way to make money. Ressler spun the firm out of Apollo in 2002, on the eve of the resurgence in leveraged buyouts that culminated in mega-deals worth tens of billions of dollars. Ressler, Michael Arougheti, David Kaplan, John Kissick and Bennett Rosenthal set out to build an investment firm where the credit business would lead the way.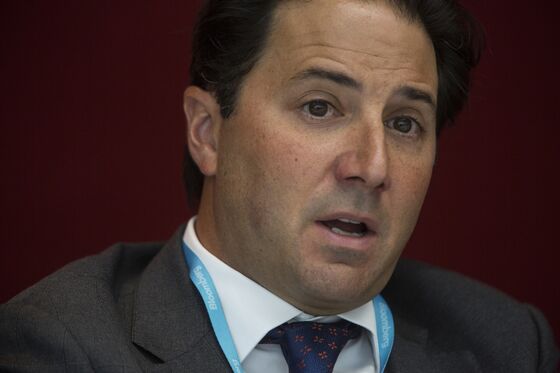 "I thought credit was huge opportunity," Ressler said. "Apollo, KKR, Carlyle were very much buyout shops in those days. We didn't want to be just a buyout shop. If we have 75 or 80 percent in credit -- we thought then that was a great model, and we think today that's a great model."
The team of founders also sought to avoid building the firm on a cult of personality and the distractions that came with it. While Ressler has been Ares's CEO, he says he didn't try to be the face of the firm. Rival CEOs including Blackstone's Steve Schwarzman and Ressler's brother-in-law, Leon Black of Apollo, are far better known.
In January, Ares shifted its leadership. It also started to put more weight on building its brand. As the fifth-largest publicly traded private equity firm, Ares competes with bigger managers for investors who are giving record amounts of money to fewer firms. Ressler became executive chairman to focus more on strategy and fundraising. Arougheti, who joined Ares in 2004 and helped make it a direct lending powerhouse, took the reins as CEO.
"It's a push and a pull," Arougheti, 46, said in an interview. "If you don't define yourself someone will do it for you. But we always have to be careful. We don't want a rock star personality culture here."
While the biggest names in private equity have been announcing record growth targets -- Blackstone is aiming for $1 trillion in assets in eight or more years -- Ares, true to form, isn't following suit. If Arougheti has a number, he's not saying, other than he would like his firm to keep expanding at least at its current clip. Ares has grown at about 15 percent a year, compounded annually, for the last five years.
"Money is flowing like we've never seen," he said. "If you deliver great performance, people give you more assets. But we don't want to grow at all costs."