Apollo Takes in $13 Billion Even With Leon Black Under Microscope
(Bloomberg) -- Apollo Global Management Inc. plans to overhaul its board in the wake of the fallout from co-founder Leon Black's business connections.
The firm will appoint a lead independent director who will engage directly with management and the board, co-founder Marc Rowan said on an earnings conference call Wednesday. Apollo is also moving toward a two-thirds independent board and is looking to add diversity to bring in different views.
"Proper governance and transparency are going to be essential to play the role that we are supposed to play in this marketplace," said Rowan, who will take over as Apollo's chief executive officer by July when Black steps down.
Apollo and Black had been under intense scrutiny after information surfaced about his ties with convicted sex offender Jeffrey Epstein. Some big Apollo investors put their commitments on hold. The New York Times reported in October that Black, 69, had wired at least $50 million to Epstein after his 2008 conviction for soliciting prostitution from a teenage girl. He wasn't accused of a crime.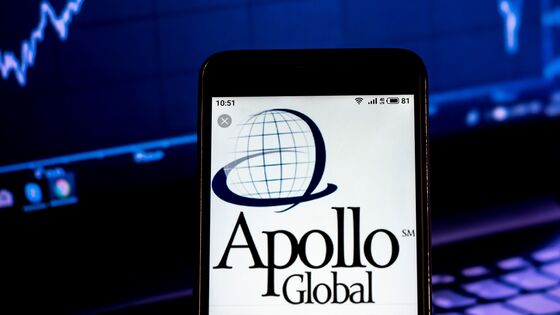 The controversy led Apollo to hire an outside law firm to examine the matter, a review that found Apollo never used Epstein for any services and found no evidence Black was involved with his criminal activities. The episode ultimately prompted Black to announce that he would cede his role as CEO.
Rowan said Wednesday that investor feedback to the review has been positive.
Apollo shares rose 0.9% to $49.33 at 9:35 a.m. in New York trading.
Apollo garnered $13.3 billion of inflows during the fourth quarter, mostly from credit including structured and corporate funds, according to a statement.
The private equity business benefited from the hot market for blank- check firms, which gather pools of cash for acquisitions. It raised $817 million via a special purpose acquisition company called Apollo Strategic Growth Capital.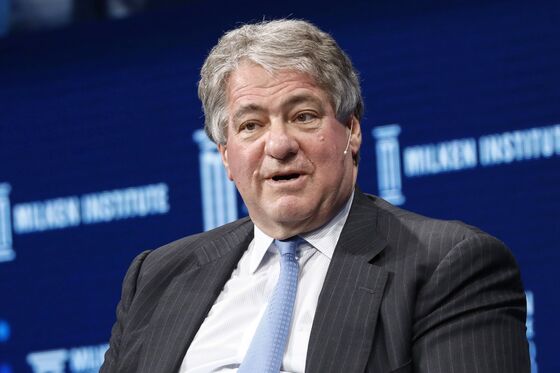 Apollo shares lag behind peers. They rose 3.3% in the 12 months through through Tuesday. KKR & Co. and Blackstone Group Inc. advanced 33% and 16%, respectively, in the period.
Among fourth-quarter highlights:
Earnings beat analysts' estimates. Distributable earnings came in at 72 cents a share, in part because of a pickup in asset sales and strong performance in the credit hedge fund business.
The private equity portfolio gained 13%.
Fee-related earnings rose 14% to $275.8 million. Fee-earning assets increased to $348.7 billion.
Assets under management advanced 5.2% from the third quarter to $455.5 billion.
The firm ended the period with $46.8 billion of dry powder.
Apollo, together with some current and former employees and partners, was potentially on the hook to give back $261.9 million as of Dec. 31, the firm said. That's down from $965.4 million at the end of the first quarter.
Apollo benefited from some of its largest holdings, including consumer lender OneMain Holdings Inc. and insurer Athene, which jumped 54% and 27%, respectively, in the quarter.