Apollo's Marc Rowan Gives Wharton $50 Million for Professorships
(Bloomberg) -- Marc Rowan, a co-founder of Apollo Global Management LLC, gave $50 million to the Wharton School at the University of Pennsylvania, the largest single gift in Wharton's history.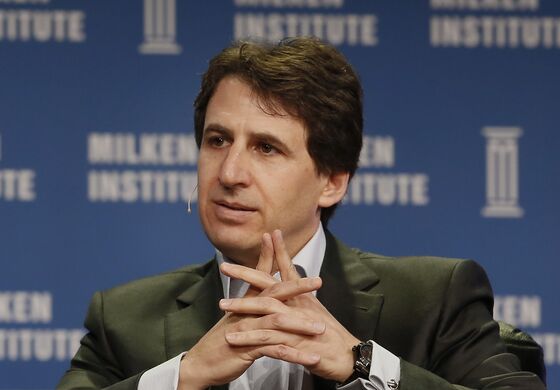 The funds will be used to recruit three Rowan Distinguished Professors, appoint Rowan Fellows and support the Penn Wharton Budget Model, which analyzes government spending and revenue. The gift surpasses the $40 million given by Jon Huntsman Sr. and family in 1998.
"Inspiring Wharton faculty who were committed to cutting-edge business education were catalysts for my success," Rowan said in a statement Tuesday.
Rowan, 56, is chair of Wharton's Board of Overseers and co-chair of the More Than Ever campaign, which has a $1 billion fundraising goal. He made the gift with his wife Carolyn, a fashion designer. After receiving undergraduate and MBA degrees from UPenn, he worked at Drexel Burnham Lambert before joining Apollo.
The Rowans also have supported undergraduate and MBA financial aid, the football program and Penn Medicine's Basser Center for BRCA (founded with the support of another UPenn alumnus, Blackstone Group LP President Jonathan Gray).