ANZ CEO Not Ruling Out Purchase of Citi Australia Retail Assets
(Bloomberg) -- Australia & New Zealand Banking Group Ltd. is in a strong position to make acquisitions, according to Chief Executive Officer Shayne Elliott.
Elliott didn't rule out the bank's interest in Citigroup Inc.'s retail operations in Australia, saying ANZ has capital to grow. ANZ and National Australia Bank Ltd. are among contenders in discussions over the U.S. bank's assets, Bloomberg News reported on Tuesday.
"ANZ is in a really strong position and we are looking for growth opportunities," Elliott said in an interview on Bloomberg TV Wednesday. "If opportunities come along, we have the capacity managerially, which is really important, because it's not just about the money, and we certainly have the financials to take those things seriously. We will take opportunity when it comes."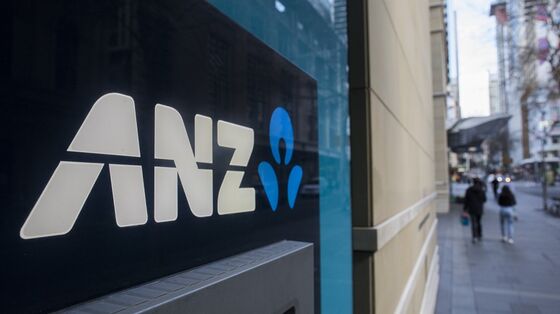 Buying Citigroup's credit card business would catapult ANZ to No.1 in that market, while National Australia Bank would become the second biggest credit card provider if it did the deal. Elliott said he is expecting regulatory scrutiny for any deal, but noted that Citigroup is a small player in the market.
Citigroup had A$3.6 billion ($2.8 billion) of credit card assets, putting it at No.5 in the market in Australia. It also had A$11.6 billion of loans and finance leases as of March, according to data from the Australian Prudential Regulatory Authority, which oversees deposit-taking institutions in the country. The Australian retail operations are one of 13 markets the bank is looking to exit.