Ansys to Buy Software Firm AGI for $700 Million
(Bloomberg) -- Ansys Inc., a company that makes software used by the aerospace and manufacturing sectors, is acquiring privately backed Analytical Graphics Inc. for $700 million, according to a statement.
Ansys said it will pay 67% in cash and 33% in stock for AGI, which is based in Exton, Pennsylvania, and makes software used in space missions. The deal is expected to close in the fourth quarter.
"It will also expand the use of simulation in the key aerospace sector, where the stakes can be at their highest levels," Ansys Chief Executive Officer and President Ajei Gopal said in the statement provided to Bloomberg News.
Ansys, based in Canonsburg, Pennsylvania, said it expects the deal to add $75 million to $85 million of non-GAAP revenue to its 2020 results, and that it will be modestly accretive to diluted earnings per share.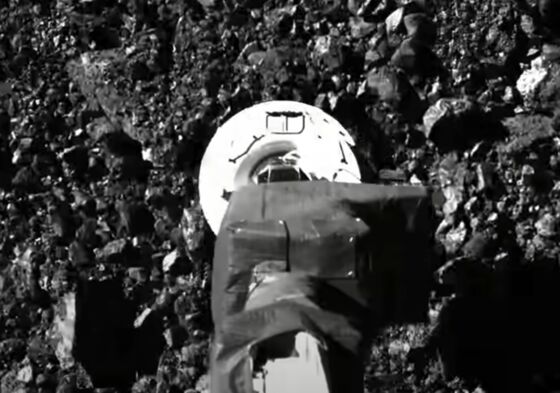 AGI fell 2.4% to $322.22 at 10:29 a.m. in New York on Monday, giving the company a market value of $27.6 billion. The shares have gained 44% in the past year.
AGI is owned by founder and Chief Executive Officer Paul Graziani along with private investors, according to Matt Zack, vice president of corporate development for Ansys. Graziani, who started the company about 30 years ago, will be joining Ansys.
Both companies make simulation software used by engineers. They announced a joint technology partnership in 2019 to help integrate mission analysis into the engineering design process, according to a statement at the time.
AGI will give Ansys more aerospace and defense customers. AGI's software is used in NASA's OSIRIS-REx spacecraft that performed a touch-and-go maneuver on an asteroid this month to collect samples that will be sent to earth. AGI's software was also used for the New Horizons spacecraft that surveyed Pluto in a 2015 fly-by mission.
Since 1997, AGI has also helped the North American Aerospace Defense Command, better known as NORAD, present its Christmas Eve "Santa Tracker," a holiday entertainment purporting to show Santa Claus's journey around the world. Zack said Ansys is expected to maintain that partnership.
AGI was advised by Allen & Co. and Fairmount Partners, according to Ansys' Zack.