Another Pierpont Just Got Admitted to an Elite Wall Street Club
But the broker's selection for one of Wall Street's most esteemed clubs stands out for another reason: it's a relatively unknown company that now rubs shoulders with JPMorgan Chase & Co., Goldman Sachs Group Inc. and the rest of the bond market's elite.
The company got added Monday to the list of U.S. primary dealers, or firms that trade directly with the Federal Reserve Bank of New York as it implements monetary policy. They must also participate in U.S. Treasury auctions.
The selection caps a rapid ascent for the company in the Treasury market, going from newcomer to primary dealer in less than a decade. Its government-bond roots come from Pierpont Securities LLC, one of two predecessors that fused together in 2014. The other main ancestor is Amherst Securities Group LP, a mortgage-bond specialist.
Pierpont was formed just after the 2008 financial crisis by three veterans of JPMorgan -- the banking giant founded by 19th and early 20th century financier J. Pierpont Morgan. The broker-dealer got into government bonds in 2010, long after many of its new peers in primary dealing. It did so with $200 million in financial backing from two private-equity firms: General Atlantic LLC and Stone Point Capital LLC. (They continue to supply "capital sponsorship" to Amherst Pierpont, according to the broker's website.)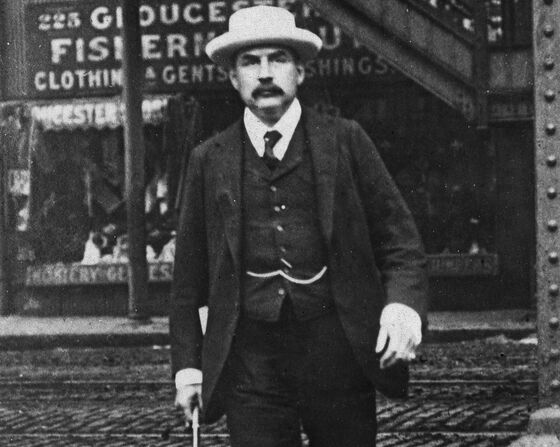 Pierpont's founders are no longer with the firm -- Thomas C. Connor and Mark Werner retired, and Joseph Blauvelt died -- but the primary dealership is steered by old hands. Paul Murphy, head of Treasury trading, spent about two decades at Merrill Lynch, its successor Bank of America Corp. and BNP Paribas SA before joining Amherst Pierpont in 2016. The co-heads of financing, Xavier Negroni and Forbes Hopper, have combined work experience of more than 50 years, including stints at JPMorgan, according to industry records.
Amherst Pierpont is headquartered in New York, with more than 200 employees in offices across the U.S. It has essentially acted as a primary dealer for quite some time, just without the title, Chief Executive Officer Joe Walsh said in an interview.
"We're very active in the Treasury space in auctions," he said. "All the work we'd be doing as a primary dealer, we've been doing it. The designation validates our ability to perform the required functions of a primary dealer."
Walsh said the upgrade, which the company has been considering for a long time, "will allow us to increase the high quality of service we provide across our rates-related business, our mortgage-related business and our repo-related business." A primary dealer designation can help a broker-dealer obtain access to securities lending programs, since it's among the criteria that many owners of collateral have for their counterparties.
Amherst Pierpont is the first new primary dealer added since the Fed in 2016 adjusted the eligibility rules to broaden the pool of potential candidates. Other additions are possible. A top executive at Citadel Securities, billionaire Ken Griffin's trading business, said last year that he thinks his company can become a primary dealer by 2020.
The New York Fed's 24-strong roster of dealers is larger than it was in the wake of the 2008 crisis, when it dwindled to just 17 members, although it is still far smaller than the list from years gone by. Back in 1988 there were 46 primary dealers, according to New York Fed records.