Angola Central Bank Chief May Close More Lenders Amid Reform
(Bloomberg) -- Angola's central bank, which revoked two lenders' banking licenses this month, will shut down more institutions if they fail to meet minimum capital levels amid an asset-quality review, Governor Jose de Lima Massano said.
Bad loans have crippled the banking sector of Africa's second-biggest oil producer after a sharp drop in crude prices in mid-2014 triggered a three-year economic slump. The bank will complete the review of assets of Angola's remaining 27 banks, which begins in the second quarter, by September, Massano said.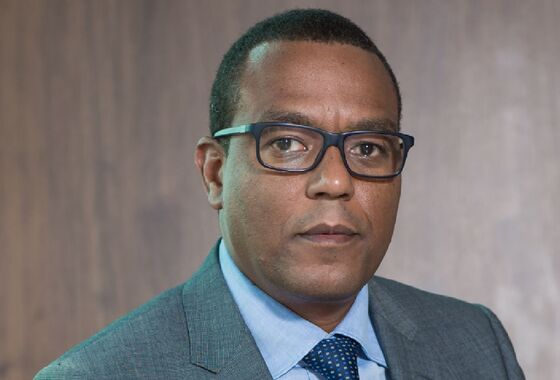 "It's possible that some banks will have to increase capital given the magnitude of their loan portfolios and the deterioration of credit quality," Massano said in an emailed response to questions. Banks that can't meet the requirements "won't be able to keep their banking license," he said.
However, Massano said that banks have made a "notable" effort to register impairments to better cover for risks linked to loans.
The move is part of a wider effort by President Joao Lourenco to clean up Angola's image as a corrupt nation and return sub-Saharan Africa's third-biggest economy to growth. Lourenco, who replaced Jose Eduardo dos Santos after 38 years in power, has made the battle against graft the cornerstone of what he calls the "new Angola," dismantling the influence of his predecessor's family over key sectors.
Bad loans stood at 27 percent of all lenders' debt in November compared with an average 10 percent from 2013 to 2016, according to Fitch Solutions.
"Our biggest concern is not so much the number of banks," Massano said. "We are focused on ensuring that the funds held by banks are secure."
One of Massano's first measures since taking the helm was to ditch the kwanza's peg to the U.S. dollar and begin regular foreign-currency auctions to banks, stopping some lenders from allocating dollars to preferred clients. He revoked Banco Mais and Banco Postal's banking licenses this month after they failed to increase capital to meet new minimum levels. Both lenders had ties to the sons of the former president, according to Novo Jornal.
Banco Angolano de Negocios e Comercio, controlled by Kundi Paihama, a former defense and war-veterans minister under Dos Santos, is currently under administration. Massano denies that these shutdowns were politically motivated.
"In 2018 we revoked the license of Ecobank Angola and that question was never asked," said Massano. The solvency and sustainability of each of Angola's banks is "the only motivation for the structural adjustments that are under way," he said.
Five banks hold more than two-thirds of total assets in the nation's banking industry. Some of the big lenders are controlled by state-owned companies, with a few foreign banks owning stakes, while some of the smaller banks' shareholders are people with political ties.
"We're currently completing a proposal to revise the anti-money laundering and fight against terrorism law, and one of those updates is to recognize politically exposed people of Angolan nationality," said Massano. "Some large banks are considering listing part of their capital and this will be another important step in increasing transparency levels."
The reforms under way aim to, among other things, restore the industry's credibility and help Angolan lenders re-establish their ties with some foreign banks that pulled out of supplying dollars to the nation. In 2016, Deutsche Bank AG was the last international lender to do so.
"We are pleased that in 2018 there were no further correspondent bank losses," said Massano. "Several international banks continue to work as correspondents of Angolan banks, allowing the execution of international operations within normality."
To ease the shortage of foreign currency, the central bank said last year it planned to allow exporting companies and, at a later stage, oil firms to sell money directly to commercial banks. The recent drop in oil prices has delayed that, Massano said.
Since the end of the kwanza peg at the start of 2018, the currency has depreciated 46 percent against the greenback. Asked if there was room for the kwanza to devalue further, Massano said the bank is "committed to achieving lower levels of inflation, so we will always pay particular attention to the impact of the exchange-rate variation."