Angola President Says He's Fighting to Recoup Dos Santos' Assets
Angolan President Joao Lourenco is working to recover the assets of Isabel dos Santos, Africa's richest woman, and those of other individuals that were allegedly illegally taken from the state.
"More than simply freezing those assets, we are working and fighting to recover the assets," Lourenco told reporters in the capital, Luanda, on Friday after being asked about the allegations against Dos Santos. "These are assets that are providing jobs outside Angola and serving other economies," he said at a briefing during a state visit by German Chancellor Angela Merkel.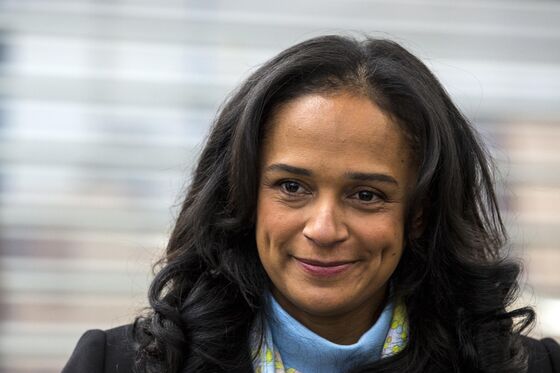 In December, an Angolan court froze the local assets of Dos Santos, those of her husband and of one of her executives after prosecutors alleged that they engaged in irregular transactions with state-owned companies that cost the government $1.14 billion. Dos Santos has denied any wrongdoing, saying the claims are part of a politically motivated campaign.
The move marked an escalation in Lourenco's crackdown on graft that began after he replaced Jose Eduardo dos Santos at the helm of Africa's second-biggest oil producer in 2017. His predecessor's billionaire daughter, Isabel, and his son, Jose Filomeno, currently on trial for allegedly taking part in a $500-million illegal transfer, have been top targets.
Merkel, who is traveling with a business delegation, met with Lourenco during a three-day visit to South Africa and Angola, aimed at strengthening business ties. Lourenco said he hoped Germany would bolster its investment in Angola's economy, which is expected to return to growth this year after a four-year recession, and vowed to continue with reforms to increase transparency.