Angola President Doesn't See Oil Price Rising to More Than $100
(Bloomberg) -- Oil is unlikely to return to levels much above $100 a barrel and current prices are making it difficult for major producers such as Angola, according to the country's president.
Joao Lourenco made his comments on Saturday, following a week of near-panic in the oil market. Brent crude, the global benchmark, plunged 6.1 percent to a one-year low of $58.80 a barrel on Friday, down 22 percent this month on growing concerns the world is oversupplied. West Texas Intermediate, the U.S. benchmark, fell close to $50 a barrel.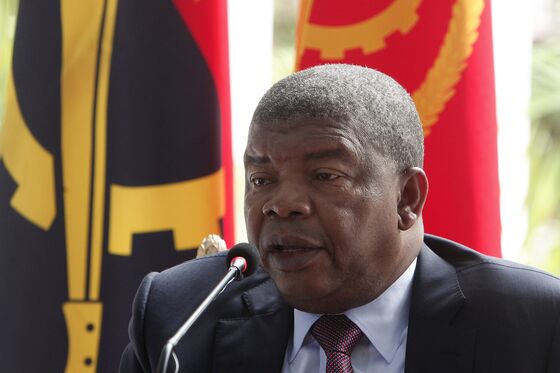 "OPEC has always defended balanced prices," Lourenco said at a press conference in Lisbon at the end of a three-day visit to Portugal. Still, it's "unrealistic" to expect prices to rise much higher than $100 a barrel and if that was to happen, it could "complicate the balance between sellers and consumers," he said.
The Organization of Petroleum Exporting Countries is set to meet on Dec. 6 in Vienna. Angola, which joined the cartel in 2007, is Africa's second-biggest oil producer and depends on crude shipments for more than 90 percent of its exports. Lourenco declined to comment on an adequate price of oil for Angola.
"I will only say that the higher the better," he said.
Angola emerged from a civil war in 2002 to become one the world's fastest growing economies, mostly because of oil. The days of sky-high growth in sub-Saharan Africa's third-largest economy came to end after the 2014 crash in the oil price. President Lourenco's government, which came to power last year, is attempting to revive the economy by tackling corruption, attracting foreign investment and selling assets.
State-owned oil company Sonangol plans to exit 52 of a total of more than 100 companies in which it holds stakes and whose businesses aren't related to the production or sale of crude, Lourenco said. The recent drop in oil prices could prompt Sonangol to accelerate this process, he said.
Lourenco, 64, signaled Sonangol isn't looking to sell its 19.5 percent stake in Portuguese lender Banco Comercial Portugues SA. In Portugal, Sonangol also holds an indirect stake in Portuguese oil company Galp Energia SGPS SA.