Angola Arrests Ex-President's Son Over $500 Million Transfer
(Bloomberg) -- Angola's state prosecutor arrested the son of former President Jose Eduardo dos Santos over the alleged illegal transfer of $500 million from state coffers to an HSBC Holdings Plc account in the U.K.
Jose Filomeno dos Santos' detention marks the latest step by President Joao Lourenco to tackle graft and dismantle the influence of his predecessor, whose four-decade rule left Angola one of the world's most-corrupt nations. Since coming to power in September 2017, Lourenco has dismissed Dos Santos' daughter Isabel as chairwoman of state oil producer Sonangol and fired Jose Filomeno as head of the country's $5 billion sovereign wealth fund.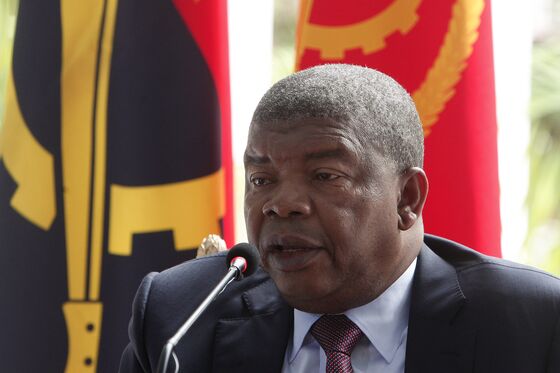 Jose Filomeno, who's also accused of crimes related to his management of the fund including money laundering, has been placed under preventive detention, the state prosecutor's office said in a statement emailed Monday from the capital, Luanda. His friend and business partner, Jean Claude Bastos de Morais, also was arrested on similar charges, it said.
"The evidence gathered resulted in sufficient indications that the defendants have been involved in practices of various crimes including criminal associations, receipt of undue advantage, corruption, participation in unlawful business, money laundering, embezzlement, fraud among others," the office said.
Calls to Jose Filomeno's lawyer, Benja Satula, didn't connect when Bloomberg sought comment. Calls to Bastos de Morais's office weren't answered.
The arrests are an indication that Angola is "finally moving in the direction of accountability and reversing decades of impunity, nepotism, patronage and corruption," Paula Roque, an independent political analyst, said by phone from Johannesburg. "But it's only the beginning in the fight against corruption to begin tackling those most responsible for the most abusive misappropriation of state funds."
Angola, Africa's second-biggest oil producer, is placed 14th-from-bottom in Berlin-based advocacy group Transparency International's annual Corruption Perceptions Index.
Jose Filomeno was charged in March with fraud over the alleged illegal transfer. He said at the time he'd cooperate with the authorities. The Finance Ministry said in April it recouped $500 million that was frozen in the HSBC account linked to an alleged fraud involving Jose Filomeno.
Angolan authorities last week arrested former Transport Minister Augusto da Silva Tomas over alleged embezzlement and misappropriation of funds, state-owned Televisao Publica de Angola reported on Sept. 21, citing a statement from the state prosecutor.