Andurand Oil Hedge Fund Is Said to Lose 17% in First 11 Months
(Bloomberg) -- Pierre Andurand, one of the oil market's last remaining hedge fund managers, suffered further losses in November, putting his fund on the cusp of the first annual decline since its inception five years ago.
The Andurand Commodities Fund fell 5.9 percent last month, deepening the decline for this year to 17 percent, according to person familiar with the matter. A spokesman for the investment firm declined to comment.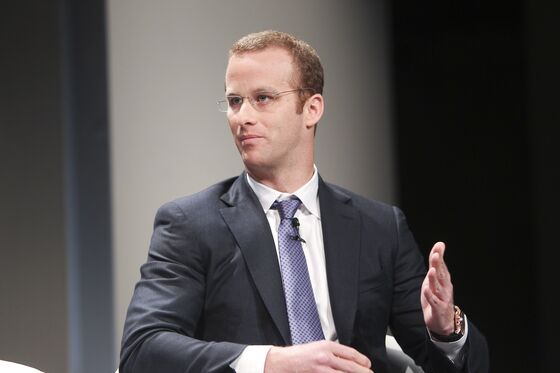 London-based Andurand has been among the most bullish oil traders and paid a hefty price during the commodity's slump in October and November. His fund suffered its worst ever monthly decline in October, sinking 20.9 percent.
The hedge fund investor, who managed about $1.2 billion before the plunge in October, said in April that crude could conceivably hit $300 a barrel in a few years. After surging above $85 a barrel in early October, benchmark Brent oil fell sharply, at one point sinking below $60 a barrel.
Energy traders endured particularly wild price swings last month, with Brent crude falling more than 6 percent on three separate days and U.S. natural gas jumping almost 20 percent in one session.
Investors were also confounded by fluctuations in spreads between futures contracts, especially the difference between the price of U.S. natural gas for winter and spring. The gyrations caused the collapse of Optionsellers.com, which specialized in writing commodities options for high net-worth investors, prompting its founder to release a video apology.
Oil and commodities hedge funds have struggled in recent years, with many high profile managers shutting down their flagship vehicles. Andy Hall, a trader so revered in the oil market that many revered to him simply as "God", shut his Astenbeck Master Commodities Fund II Ltd. last year.
Earlier this month, BBL Commodities LP became the latest oil hedge fund to shut down its flagship fund. Founder Jonathan Goldberg said the firm will focus instead on managing money for individual clients.
The losses up to November for Andurand could break a five-year streak of annual gains. The fund gained 2.2 percent last year, after a 22.1 percent gain in 2016 and a 4.1 percent increase in 2015, according to people familiar. In 2014, the fund gained 38 percent.