Andurand Hedge Fund Is Said to Lose 21% in October on Oil Swoon
(Bloomberg) -- Pierre Andurand, one of the oil market's most prominent hedge fund managers, suffered his biggest loss last month amid a bloodbath for global crude prices.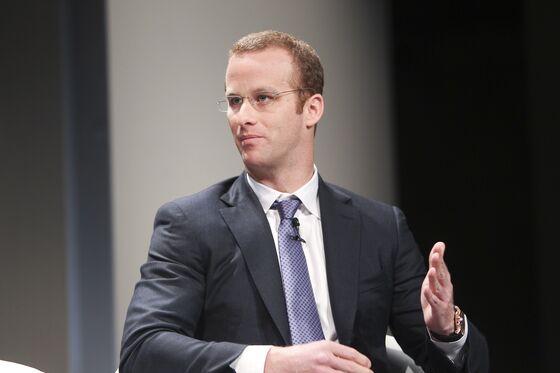 The London-based Andurand Commodities Fund sank 20.9 percent in October, the worst monthly performance since the fund launched in 2013, according to people familiar with the matter. The Wall Street Journal first reported the fund's loss.
Andurand's been among the most bullish of oil prognosticators, saying in April that crude could conceivably hit $300 a barrel in a few years. But fears of a supply glut and demand weakened by global trade wars have hammered the commodity in recent weeks. Oil prices have fallen more than one-quarter since early October.
The swoon culminated in Tuesday's 7.1 percent dive to about $55, which fanned speculation about what happened. "It was nothing to do with us," Mr. Andurand told The Wall Street Journal on Wednesday.
The hedge fund has whipsawed with the market this year. Andurand recorded a 15 percent gain in September for its best monthly performance in almost four years. In July, it lost 15 percent after a market selloff that followed U.S. President Donald Trump's complaints over rising prices.
Despite the loss in October, Andurand is still up significantly since he launched his eponymous hedge fund in February 2013, gaining slightly more than 104 percent over the period, the people said.