Ancestry Is Said to Prepare for IPO as DNA-Test Industry Booms
(Bloomberg) -- Ancestry.com LLC is readying an initial public offering, according to people familiar with the matter, preparing to take advantage of growing consumer interest in DNA tests and investors' appetite for new health and technology stocks.
An IPO of the Lehi, Utah-based company could take place in the second half of the year, according to the people, who asked not to be identified because the matter is private.
A representative for Ancestry declined to comment.
The market for genetic tests is rapidly expanding on two main fronts: Consumers want to know more about their health and heritage, and health companies see potential in the vast troves of genetic data harvested from the tests. Direct-to-consumer DNA testing sales have grown from about $15 million in 2010 to more than $99 million in 2017, and are projected to reach $310 million by 2022, according to market-research company Kalorama Information.
It would not be Ancestry's first time in the stock market. The company, which also hosts online repositories of family trees and historical documents, first went public in 2009, trading under the ticker ACOM after raising $100 million.
It was taken private again in 2012 in a $1.6 billion buyout led by private equity firm Permira Advisers. In 2016, the company said it had a $2.6 billion enterprise valuation after Silver Lake Partners and GIC, which was already an investor in the company, signed on to acquire what it called substantial equity stakes. Ancestry then considered an new IPO in 2017, people familiar with the matter said at the time, though never went ahead with it.
Representatives for Silver Lake and Permira declined to comment.
People familiar with the company's latest plans said that Ancestry felt the time was ripe to come back to the stock market, and that capital raised in an IPO could help it accelerate its growth as it competes with 23andMe and other DNA-testing rivals.
In 2017, the last year for which the company has publicly shared results, it generated $1 billion in sales.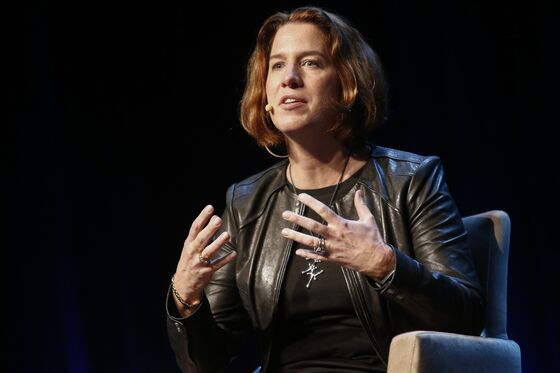 Last year, Ancestry hired former Mattel Inc. Chief Executive Margo Georgiadis to lead the company. It said in November that it had sold more than 14 million DNA testing kits -- compared with the 10 million kits that rival 23andMe Inc. says it has sold.
It has yet to follow 23andMe into the health-testing sphere, which recently netted 23andMe a $300 million deal with drugmaker GlaxoSmithKline Plc. The testing market has become crowded with new competitors as well, like Helix, which has described itself as an app store for DNA, and Color Genomics Inc.