New Orleans Chef Investment Heralds New Era for the Dining Capital
(Bloomberg) -- The most iconic dish in New Orleans is a matter of debate: Some might say a meat-and-cheese-loaded muffuletta sandwich; others would argue for a plump fried oyster po' boy. For many people, it's a steaming pot of shrimp etouffee.
Chef Alex Anderson hopes that one day you'll add her vegan gumbo to the list of  NOLA's must-try dishes, which are inevitably stocked with seafood, chicken, and/or sausage or another kind of meat. The chef at Max Well on Magazine Street is making a name for herself with vegan rice and beans as well as less traditional options, like sweet potato lasagna, layered with lentils, walnuts, and creamy cashew cheese.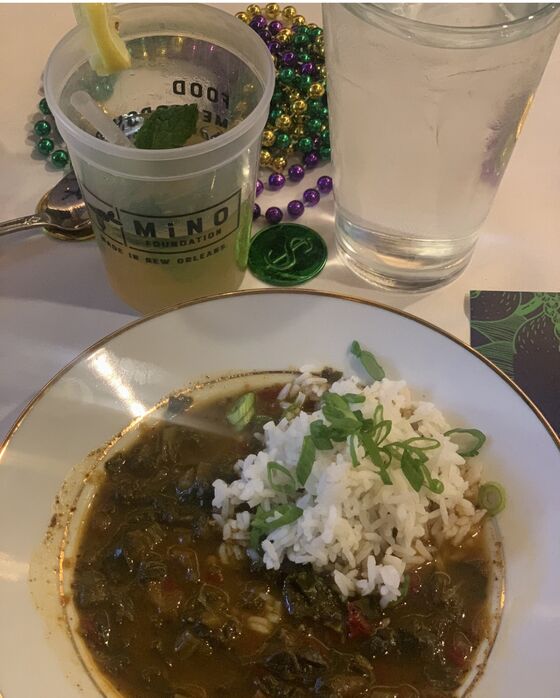 "People have misconceptions that vegan dishes don't taste authentic," says Anderson, who uses ingredients like kombu, the Japanese seaweed, to add depth of flavor in place of animal products. "Vegan food is just good food." 
Anderson is one of a brigade of chefs of color who are finding their culinary voices and a sense of community through Chefs Move, a program from Made in New Orleans Foundation (MiNO) that encourages more diversity in New Orleans's professional food world. The program works to diversify kitchens, as well as help rising star chefs master aspects of the business, from marketing and staffing to financing and, ultimately, ownership. 
For the past two years, female chefs of color have been gaining visibility nationwide. Last week, Mashama Bailey of the Grey in Savannah, Ga., was named Best Chef: Southeast by the James Beard Foundation. This follows last year's winners, which included Dolester Miles, of the Highlands Bar & Grill in Birmingham, Ala., who won the Outstanding Pastry Chef award, and Nina Compton, of Compère Lapin in New Orleans, who won Best Chef: South.
But Chefs Move has been focused on under-represented chefs long before then. Since 2011, the program has provided 17 promising cooks with tuition and living expenses to attend a nine-month training program at New York's International Culinary Center. (The foundation also offers externships.) The goal is for the chefs to eventually return to Louisiana and become industry leaders. To date, 14 chefs have come back to a place where eating out is big business.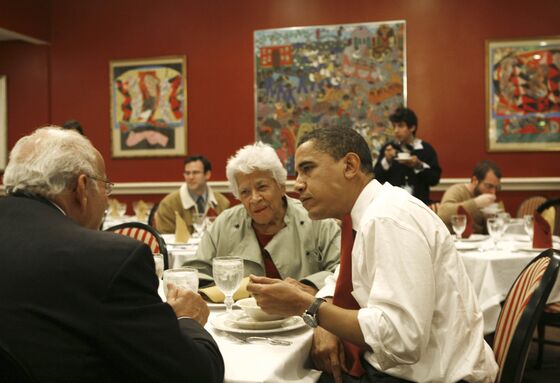 New Orleans does boast some celebrity chefs of color including local legend Leah Chase of Dooky Chase's Restaurant and more recently Nina Compton, who starred on Top Chef. But the overall ratio for women and people of color in leadership positions at top restaurants nationally remains low.
According to 2018 Bureau of Labor Statistics data, in an industry in which 52.9 percent of the nationwide total of restaurant, food services, and drinking establishment workers are women, just 22 percent of the chefs and head cooks are female. Sliced another way, the data show that 75.7 percent of food service managers are white and 10.7 percent are black.
Chef Anderson has firsthand experience with the statistics. "I was lacking a community as a black woman chef. The Made in New Orleans program was a once-in-a-lifetime chance to get formal training and to then help black youth," she says. She became one of four local chefs selected for the Chefs Move scholarship program for the class of 2018. Alumni include Syrena Johnson, the first graduate of the program, who appeared on the Food Network's Chopped and now sits on the board for the foundation, along with 2013 graduate and wedding cake designer Kieu Tran.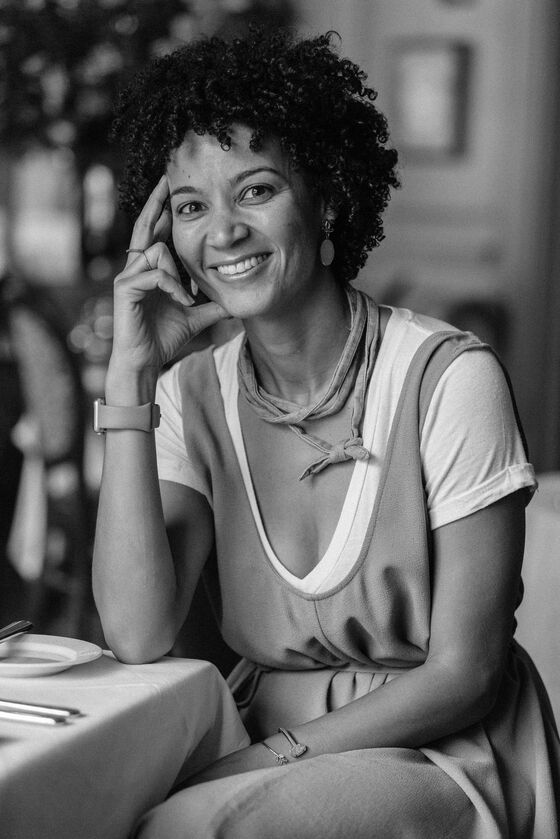 "We are creating a platform to show what we can accomplish when we invest in and increase access to opportunity for people in New Orleans who have talent," says MiNO Executive Director Lauren Darnell. "The chefs also receive professional guidance, such as financial literacy. We are building businesspeople as well as chefs."
Darnell became head of MiNO in May 2018, after the foundation was relaunched following its separation from the John Besh Foundation in the wake of sexual harassment allegations leveled against the celebrity chef. MiNO is one of many organizations working to boost employment and community in NOLA. Another is the recently opened New Orleans Culinary & Hospitality Institute (NOCHI), which offers culinary and hospitality training and classes for aspiring professionals, local residents, and visitors. NOCHI started its inaugural baking program in January; students will graduate from the program this month.
Since coming on board, Darnell has created Build Your Business seminars at MiNO's offices that are open to anyone from high schoolers to working professionals. "Our programming is looking beyond working the line in a kitchen to increasing visibility of those who work the hardest and generate the culture of food in New Orleans. I am looking at how we serve our students at every level to develop ownership of business and the skills they need to navigate this competitive industry," says Darnell.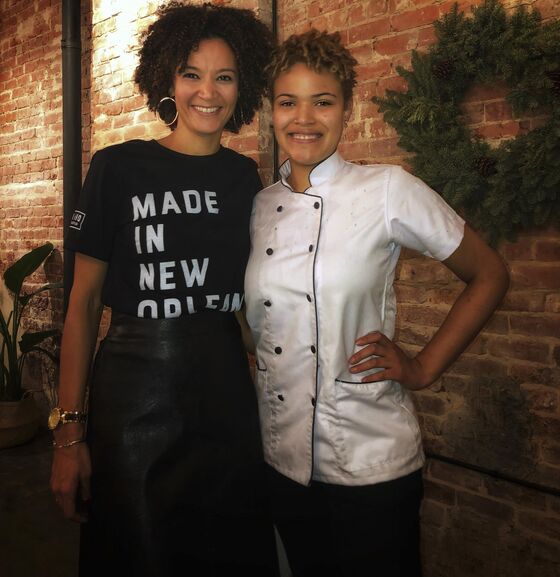 The program was designed for people like Cassidy Lewis, 20, who completed the Chefs Move program in 2018. She moved to New York after high school, drawn to the training and mentoring opportunities for chefs of color. "Diversity in the kitchen is so important," says Lewis, who began honing her skills at a neighborhood bakery when she was 14. (She had applied for a job at 13; told she was too young, she started working two days after her birthday.)
Now Lewis bakes at L'imprimerie in Bushwick, Brooklyn, mastering the craft of multilayered laminated dough and preparing to start Bumble Bee's Pastries, an online small-batch business.
In 10 years, Lewis says she will be home: "I will have a storefront in New Orleans. I will have people in the community working in my store. I will hold classes and give opportunities to kids like me. I want to do more than just food."