An $8 Billion Payout From Maersk Raises Questions for Creditors
(Bloomberg) -- Shareholders in the world's biggest container-shipping company may get up to $8 billion in payouts next year, according to Goldman Sachs.
That's great news for equity investors in A.P. Moller-Maersk A/S, but it raises a number of questions for the Danish company's creditors.
According to Danske Bank, big shareholder rewards will push Maersk's credit rating closer to junk. And going forward, the company will have a hard time making enough money to protect its BBB rating because trade conflicts between the U.S. and China will pressure the transport industry, according to Brian Borsting, a Danske credit analyst.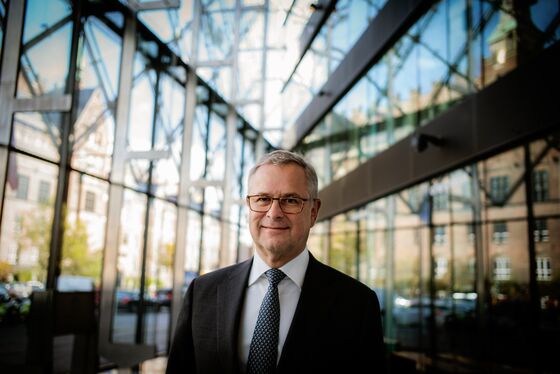 Chief Executive Officer Soren Skou says Maersk plans to give shareholders "a material part" of the roughly $5 billion it got from the sale of an oil and gas unit. Goldman interprets that as meaning about $3.9 billion. To get to $8 billion, the Wall Street bank includes equity payments from a planned IPO of Maersk Drilling (about $3.5 billion) and a couple of other smaller items.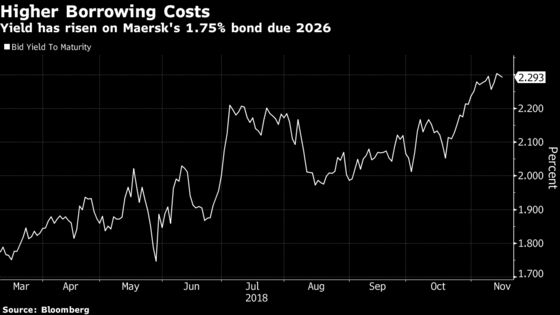 Maersk said on Wednesday it plans to cut capital expenditure by as much as a third next year, to make room for bigger dividends.
"It's the board that decides on dividends, but it's clear that by reducing our capex, we create more financial flexibility," Skou said.
Maersk paid its shareholders about $470 million in 2017. The highest payout to date is the roughly $6.4 billion handed its owners in 2015, after it sold its stake in Danske Bank.