Turkish Billionaire Looks for Buyers for Luxury Hotels in Europe
(Bloomberg) -- Turkish billionaire Ferit Sahenk's Dogus Holding AS is seeking buyers for luxury hotels across southern Europe, including the Capri Palace, according to people with knowledge of the matter.
As it restructures its debt, the group -- which also owns restaurant chains including Zuma and Nusr-Et, best known for its founder chef's meme "Salt Bae" -- is also talking to prospective buyers for Villa Dubrovnik, Madrid's Hotel Villa Magna and Rome's Aldrovandi Villa Borghese Hotel, said the people, who asked not to be identified because the discussions are private.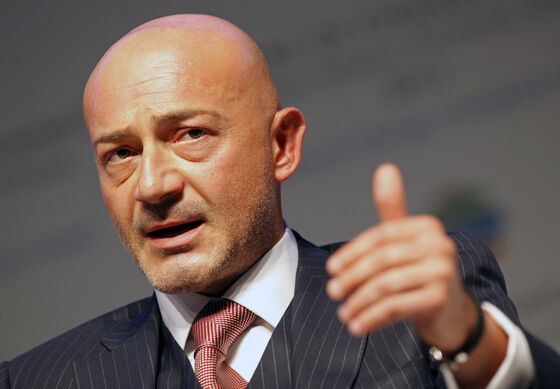 It's likely that these trophy properties, some of them formerly owned by wealthy families, will be sold individually rather than as a portfolio, one of the people said. Potential buyers include high-net-worth individuals from Portugal, Spain, Italy, Asia and the Middle East, some of the people said.
The firm is also seeking buyers for the Grand Hyatt in Istanbul, another person said. A Dogus representative declined to comment.
The hotels cater to the rich and famous. Capri Palace, for instance, has just 68 rooms but two Michelin-starred restaurants. Its presidential suite, which comes with a private pool, can currently be booked for 8,163 euros ($9,427) per night, according to its website. Madrid's Hotel Villa Magna is often the scene of photocalls for Hollywood actors, with Rami Malek, Olivia Munn, Denzel Washington and Ryan Reynolds promoting films there recently.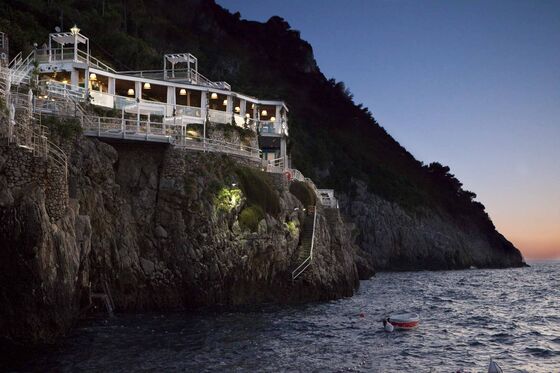 Investors are watching Turkish companies closely amid concern about their continued access to foreign funding after the nation's currency plunged. Dogus "is exposed to currency risk through the impact of rate changes on the translation of foreign-currency denominated payables and bank borrowings," the company said in its most recent financial report.
On Tuesday, Standard & Poor's cut Istanbul-based Dogus's rating to B-, citing the firm's inability to execute a planned refinancing -- 725 million euros for itself and 1.6 billion euros for its investee companies -- contrary to the agency's expectations. If Dogus is unable to extend the maturity of its borrowings, S&P said it doesn't expect the firm to meet its financial commitments over the coming year "without accelerating and executing asset sales."
"We understand Dogus has a detailed plan to dispose of part of its real estate assets for a total of about 500 million euros in 2019," S&P analysts wrote. They added that most of those assets are outside Turkey.
Sahenk, once Turkey's richest man, spent heavily on hotels, marinas and restaurants after selling his 31 percent stake in Turkiye Garanti Bankasi AS for almost $5.5 billion.
As Dogus moved to reduce its debt load, earlier this year it agreed to sell 17 percent of d.ream International BV, which owns restaurant brands including Azumi and Nusr-Et, for $200 million to Singaporean investment firm Temasek Holdings Pte and London-based Metric Capital Partners LLP. Istanbul-based Dogus has sold assets worth 313 million euros this year, compared with debt of 73 million euros maturing next year and 253 million euros within the next two years, S&P said.
Dogus also sold its stake in a joint venture to build a shopping mall in Izmir in western Turkey to its partner Orjin Group. In May, the European Bank for Reconstruction and Development said it would to buy a 25 percent stake in Dogus's D-Marinas BV, which has 10 marinas in Turkey, Greece and Croatia, for 70 million euros.
The conglomerate's total liabilities rose to 34 billion liras ($5.7 billion) -- including long-term borrowings of 17.5 billion liras at the end of June -- up from 29.7 billion liras at the end of 2017, according to first-half figures posted on its website. The group recorded a loss of 1.3 billion liras in the half. The company said it uses derivatives and keeps some cash in foreign currencies to minimize its foreign-exchange risk.