Amazon Executive Working on Echo and Alexa Devices Is Leaving
(Bloomberg) -- A key vice president at Amazon.com Inc. who worked on the Echo and Alexa devices is leaving the company, according to people with knowledge of the situation. 
Miriam Daniel served in her role since 2018, and her last day at the Seattle-based retail and technology giant is Friday, said the people, who asked not to be identified because the matter isn't public. An Amazon spokesman confirmed her departure but declined to elaborate.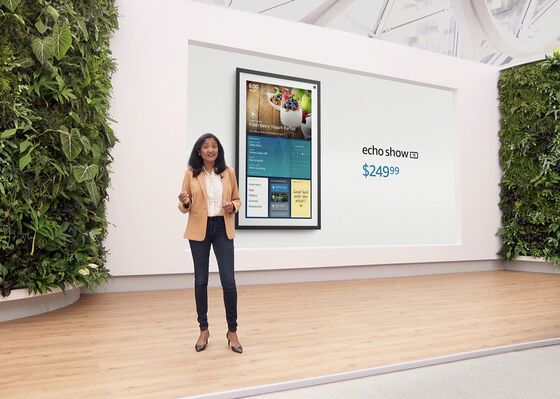 Daniel is stepping down as one of the top executives in Amazon's device and voice-control engineering group. She is also one of the most senior female managers within the division. Daniel has taken on a higher profile in recent years, representing Amazon in media interviews and product announcements. 
She most recently helped oversee a slew of new Alexa and Echo devices and announced the Echo Show 15, the company's new large smart speaker with a screen. The company also recently rolled out a $1,500 Astro home robot. And it's working on new car devices, wearables and other smart speakers, Bloomberg News has reported.