Altria Is Discussing Large Minority Stake in Juul
(Bloomberg) -- Altria Group Inc. is in talks for a significant investment in Juul Labs Inc., said a person with knowledge of the matter, who asked not to be identified because the discussions are private. That would give one of the world's largest tobacco companies a minority stake in the controversial e-cigarette maker whose products are popular among teens and drawing scrutiny from the FDA.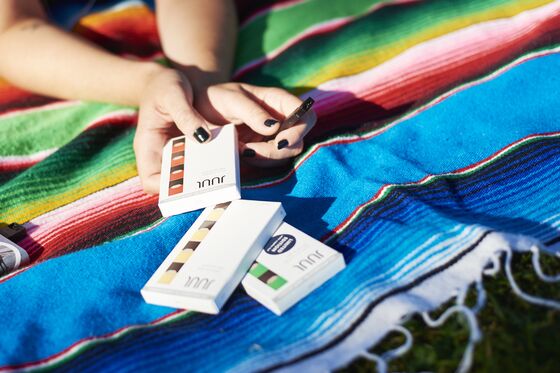 Altria, which sells Marlboro cigarettes in the U.S., may be intrigued by Juul's success in cracking open the vaporizer market. The San Francisco-based startup had 68 percent of that market as of the summer, according to Nielsen data compiled by a Juul investor presentation. Altria is still waiting for U.S. approval to start selling its "heat-not-burn" IQOS device that was developed by its sister company, Philip Morris International Inc.
However, there are clouds on the horizon for the vape industry in the U.S. Juul recently stopped selling fruit-flavored nicotine pods to stores and shut down social media accounts after a senior official at the U.S. Food and Drug Administration said the agency would restrict sales of flavored nicotine cartridges. The prospect of increased regulation may be pushing Juul toward a partnership.
The companies declined to comment. No deal is imminent and could be several weeks away if it happens, according to the Wall Street Journal, which earlier reported the talks. Altria shares spiked at the late Wednesday and remained elevated in after-market trading.