All Colombian Policy Makers Agree on Stimulus, Governor Says
(Bloomberg) -- All seven members of Colombia's central bank board want to keep providing the economy with stimulus to help it recover from the deepest slump in its history, Governor Leonardo Villar said.
Gross domestic product won't return to its pre-pandemic level until 2022, and inflation will also remain below its 3% target until the end of that year, Villar said Tuesday, in a video interview.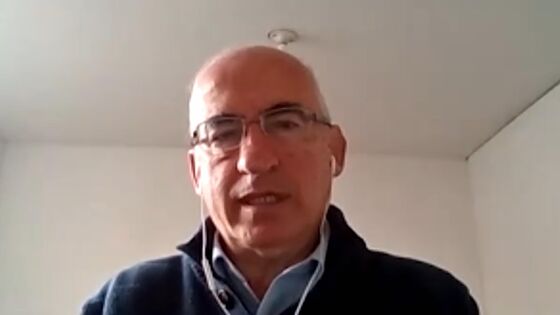 In these circumstances, five board members voted to keep interest rates at a record low 1.75% last month, while two argued that they should go even lower, to 1.5%. The meeting was Villar's first since he was sworn in as governor in January.
"Both the majority and the minority group in the board fully agree with the need for an expansionary policy and the need to maintain historically low interest rates," Villar said. "The output gap is very negative. That's what justifies a strongly expansionary monetary policy."
The risk of more outbreaks of infections make the growth outlook highly uncertain, Villar said. At the same time, the recent surge in the price of crude, Colombia's biggest export, could result in growth out-pacing the bank's forecasts, he added.
Read More: Colombia Holds Key Rate at 1.75% After Surprise Inflation Jump
The economy is set to expand by about 4.5% this year, led by domestic demand, after crashing by an estimated 7.2% last year, according to the bank's forecasts.
Consumer confidence plunged in January, in a bad sign for the recovery, but Villar said he sees this as a temporary effect caused by mobility restrictions. Bogota and other major cities reimposed some of the restrictions intended to curb the virus, after a surge in infections over the Christmas period.
Inflation slowed to its lowest level since the 1950s in November, and Villar says the bank expects it to remain low in the first three months of the year. From the second quarter, it will start to accelerate to end the year above 2%, he said.
The high level of credibility built up by the Colombian central bank allowed it to implement bold crisis-fighting measures when the pandemic hit, he said. These included buying corporate debt and auctioning non-deliverable forwards in the currency market.
"Those were audacious moves that stabilized the market," said Villar. "One should look to maintain that confidence in institutions and build on what is already working well."
Read More: Shake Up at Colombia Central Bank With New Board Members Named
Before the central bank board elected him Governor, Villar was Colombia's top representative at the International Monetary Fund in Washington. President Ivan Duque last week named two new members of the central bank's board -- Mauricio Villamizar and Bibiana Taboada -- who are set to replace outgoing Ana Fernanda Maiguashca and Gerardo Hernandez