Algeria Shuts Airspace to Moroccan Planes as Feud Escalates
Algeria vowed to immediately close its airspace to all Moroccan aircraft because of developments on its border and "hostile acts," deepening a feud after the country cut diplomatic ties with its neighbor last month. 
"The High Security Council has decided to immediately close Algeria's airspace to all Moroccan civilian and military aircraft as well as those bearing a Moroccan registration number," official news agency APS said.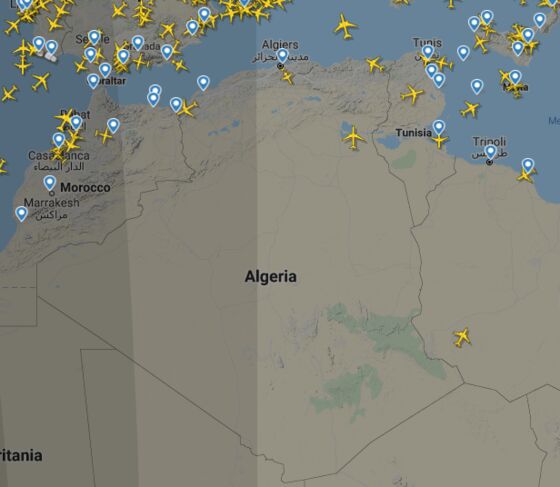 It wasn't immediately clear how wide the impact would be on airline routes. Algeria's decision will chiefly affect state-owned carrier Royal Air Maroc, which has a fleet of about 60 planes and mainly flies to Europe and Africa, as well as the local joint venture of Air Arabia PJSC that operates nine Airbus SE A320 jets, according to data from aviation analytics specialist Cirium.
The severing of ties in August plunged decades of difficult relations between the North African neighbors to their lowest point since the 1970s, escalating tensions in a region already mired in disarray. Among the issues are Algeria's allegations of Moroccan support for separatists and a dispute over the Western Sahara region that Morocco claims.
Algeria took the decision on its airspace after a meeting of its High Security Council, the Presidency said in a separate statement.