Airlines Squeezed by Delays in $29 Billion U.S. Rescue Funds
U.S. airlines' desperate bid for $29 billion in government rescue cash is being frustrated by a lengthening process and demands that companies provide more detailed financial information, people familiar with the situation said.
Carriers that filed April 3 for the grants intended to help meet payroll costs expected the checks to begin arriving days ago, said people familiar with the aid discussions who asked not to be identified because the talks are private. Instead, U.S. Treasury officials have asked for another round of data that appears to be more related to a separate loan process instead of the cash grants, further delaying the relief, the people said.
The federal stimulus bill provided for carriers to receive payments within 10 days after the law was signed March 27. That would have been Monday, though the legislation gives Treasury discretion on the timing.
Treasury Secretary Steven Mnuchin on Thursday said the agency would provide preliminary details to airlines on how to access the grants and an additional pool of government loans within days.
"That's the next big thing we'll be rolling out," Mnuchin said on CNBC. "We hope to get to a lot of the airlines starting tomorrow and over the weekend with preliminary information."
The additional demand for information was so detailed it would take more than a week to review all the submissions, and in some cases it isn't relevant to the applicants' operations, according to the Regional Airline Association.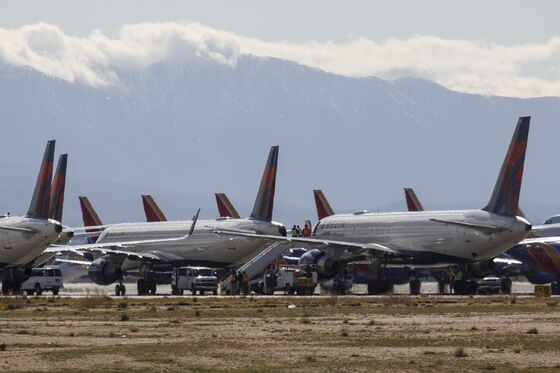 Faye Malarkey Black, president of the trade group representing smaller carriers flying under contract for the larger airlines, said she welcomed Mnuchin's promise to get more clarity to the industry, but time is running short for her members.
"Information is vitally needed, but we need the payroll assistance," Black said. "The liquidity crisis is real. Every day that we wait for the grants, we're burning cash."
Regional carriers, which supply about 40% of flights, were asked questions by Treasury including the value of their route systems and customer loyalty programs. Since they don't sell tickets, neither apply to them, she said.
A Standard & Poor's index of the five largest U.S. airlines had tumbled 37% this year through 2 p.m. in New York trading, compared with a 5.5% decline in the S&P 500.
Two U.S. senators from Illinois, where United Airlines Holdings Inc. is based, wrote to Mnuchin in a letter Wednesday demanding swift action.
"Treasury's preliminary guidance did not provide applicants with clear direction on a number of critical items," Senators Tammy Duckworth and Dick Durbin, both Democrats, said. They called on the agency "to make sure the confusing application process doesn't hamper the ability of applicants to receive the funds intended for them."
House Speaker Nancy Pelosi said she has been speaking to Mnuchin and she believes progress is being made. "To your question, I think we are in good shape in terms of the airlines," Pelosi said during a telephone press conference on Thursday.
The U.S. airline industry has been pummeled by a collapse in demand as the new coronavirus spread worldwide. Air travelers passing through U.S. security tumbled to 97,130 Tuesday, a 95% drop from the same day last year. Airlines have grounded planes, cut flying capacity as much as 80%, placed workers on voluntary leaves and frozen hiring to help cut costs until passengers begin to return.
In addition to the $29 billion in airline payroll grants, the $2 trillion federal stimulus package includes $3 billion in payroll assistance for airline contractors, another $29 billion for cargo and passenger airlines in loans and $10 billion in grants to airports.
But the delays in the assistance has put companies in a very difficult position, the people said. If they accept the payroll grants, they can't lay off any employees. But each day they have to wait is costing them more money. Some smaller airlines may not have the finances to survive if the process stretches out weeks.
Airline aid isn't the only part of the giant government rescue package to get hung up by the details. The Trump administration's $349 billion small-business rescue has hit similar snags as a flood of applications overwhelmed banks and more questions than answers piled up about loan terms.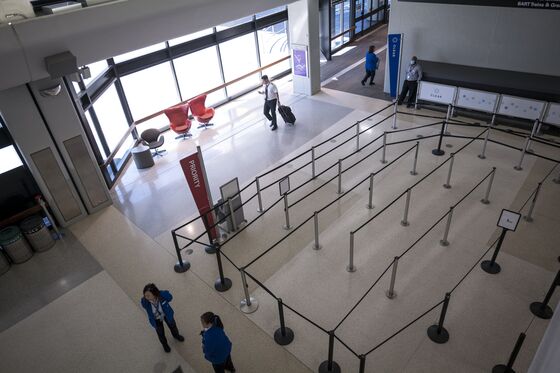 While the stimulus bill was meant to provide a quick infusion of cash into struggling businesses, getting that much public funding efficiently and responsibly into private hands was always going to be a challenge. The legislation also calls for airlines to give equity, options or warrants to the government in exchange for the aid, a requirement that some lawmakers and unions worry could complicate the process and slow down the payments if airlines balk at the terms Mnuchin seeks.
Mnuchin on Thursday said the government will not bail out airlines. He said the government wants to make sure airlines "have the liquidity to keep their workers in place."
The preliminary data that Treasury will provide will be for passenger and cargo carriers and will focus on the payroll support grants, according to a person familiar with the matter.
One carrier, Ravn Air Group Inc. in Anchorage, Alaska, already has filed for bankruptcy protection and some smaller airlines and cargo companies could follow if aid is delayed.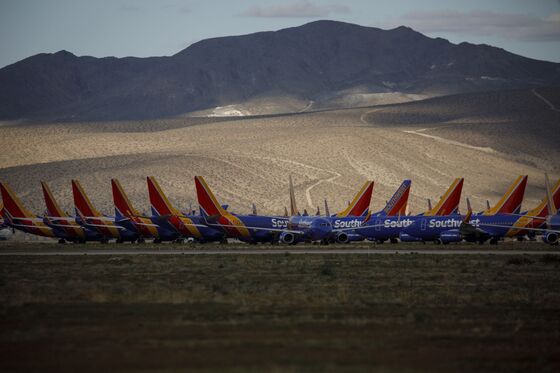 Senators Duckworth and Durbin asked Treasury in their letter for assurance that there would be no delay in applications that had to be refiled because of unclear instructions. They also asked that details of aid distributed be made public, along with the metrics used to allocate it.
The aid package already had been criticized by some members of Congress and airline labor unions for requiring carriers to offer some form of equity, warrants or options to compensate the government for the cash. The concern is that airlines would be hesitant to agree to such deals, potentially putting jobs at greater risk.
Spurred by unions and airlines, numerous lawmakers have been urging Treasury to act more quickly. Pelosi and Senate Democratic leader Chuck Schumer sent Mnuchin a letter Sunday asking him not to impose "unreasonable conditions" on carriers seeking payroll assistance.
They and other lawmakers said that Congress didn't intend to require that airlines give up equity in exchange for the payroll grants. If Treasury makes that a condition for the assistance, it could prevent some companies from getting the aid and lead to mass layoffs, they said.