Airbus Is Selling Its Original Fleet of Flying Whales
(Bloomberg) -- Airbus SE will swell its fleet of Beluga XL wing transporters to six aircraft and is beginning to sound out potential buyers for the original version of the bulbous model.
The Airbus board has agreed to add an extra Beluga -- named for its resemblance to the dome-headed white whale -- to the original specification for five in order to shuttle more parts around Europe as jetliner build rates increase, program chief Bernard George said in an interview.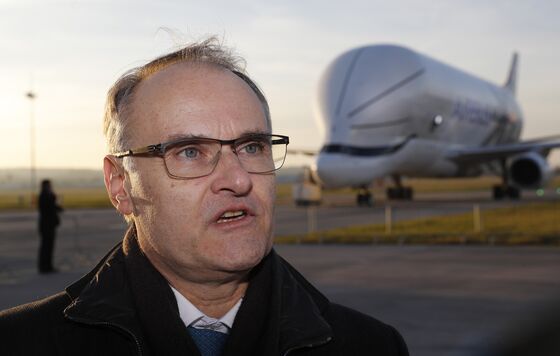 Airbus wants to offload the original Belugas once it has three of the larger XL planes in service by the end of 2020, and has begun approaching potential new users, George said Thursday at the company's wing plant in Broughton, Wales, after the first test plane touched down. Those might include specialist operators such as Cargolux and Russian outsize-freight carrier Volga-Dnepr Group.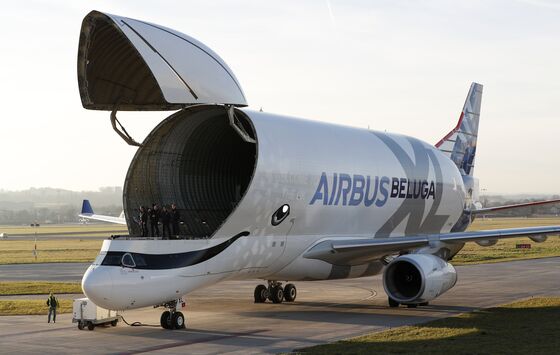 The Airbus A330-based XL features the same low-slung cockpit as the original developed two decades ago, allowing the front to hinge open, but is six meters (20 feet) longer and a meter wider. That's big enough to carry both wings for the newest A350 wide-body, rather than its predecessor's one.