Airbus Slams EU as Brexit Leads U.K. to Quit Key Defense Program
(Bloomberg) -- Airbus SE blamed the European Union for the U.K.'s decision to quit the Galileo satellite-defense program, after the country was denied a central role in the 10 billion-euro ($11 billion) project after Brexit.
The move will deal a "serious blow to the EU's common security and defense ambition," Chief Executive Officer Tom Enders said in an Airbus Twitter post. Airbus's U.K. arm has carried out extensive work on Galileo since its inception and Britain has plowed 1.2 billion pounds ($1.5 billion) into the system's development.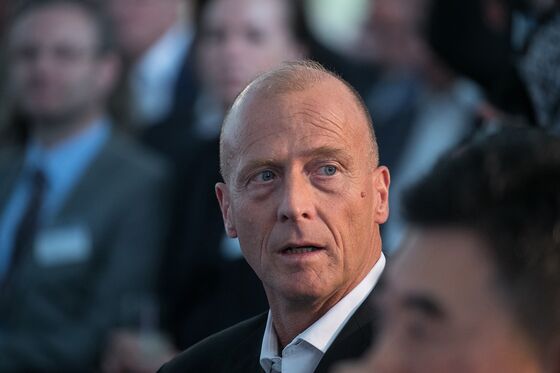 "Don't those talking about a European army know that the U.K. is one of only two serious military powers in Europe?" Enders said. Britain and France are the most active military players in the region, while Germany and others have limited their role in outside conflicts.
Britain said on Saturday it won't use Galileo for defense or critical infrastructure applications, and will instead develop its own system to guide military drones, run energy networks and provide location services for civilian cellphones. It will also continue to access the U.S. Global Positioning System, which Galileo aims to rival when fully operational in 2026.
Airbus, based in Toulouse, France, has previously been critical of the U.K. on other Brexit-related issues. Galileo emerged as an area of friction after the EU sought to exclude Britain from its most secure elements, and bar U.K. companies from bidding for contracts.
Prime Minister Theresa May earlier this year announced a 92 million-pound, 18-month program to design and develop Britain's own satellite navigation system, possibly via the so-called Five Eyes intelligence-sharing alliance with the U.S., Canada, Australia and New Zealand.
Britain has also committed 2 billion pounds to funding a concept fighter plane after France and Germany indicated it could be excluded from one being developed by Airbus and France's Dassault Aviation SA. Airbus later sought to downplay that possibility, saying a combat jet built without British defense giant BAE Systems Plc wouldn't be as good.