Airbus's Bombardier Gambit Gets Boost With $5.4 Billion Jet Deal
(Bloomberg) -- Airbus SE's bet on a slow-selling Canadian jetliner is paying off.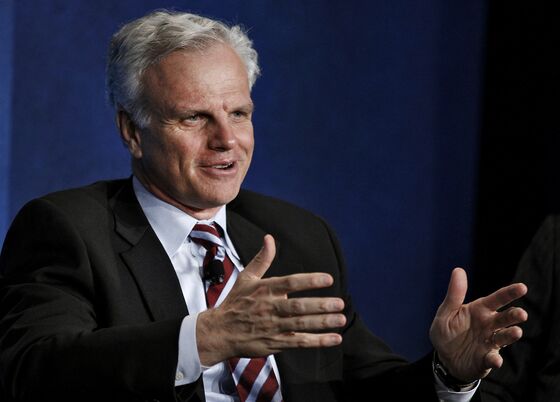 The European planemaker reached its second 60-plane deal in a week for the A220 aircraft, this time through a pact with a planned U.S. carrier backed by airline entrepreneur David Neeleman. The agreement is valued at $5.4 billion before customary discounts, the same as last week's order by JetBlue Airways Corp.
The twin deals bolster Airbus's efforts to quickly find new customers for the jet, a single-aisle aircraft which was known as the C Series until Bombardier Inc. ceded control July 1. Neeleman said he would use the plane's long range and comfortable cabin to break into a U.S. market dominated by only four major airlines.
"These guys have not been growing for a long time," he said in a telephone interview from the Farnborough air show outside London. "A lot of communities are underserved and fares are really high. There are pockets of pain everywhere. Globally, fuel is up but I have a very fuel-efficient airplane."
Deliveries of the A220-300 jets will start in 2021, Airbus said in a statement announcing the preliminary agreement with Neeleman and a group of investors.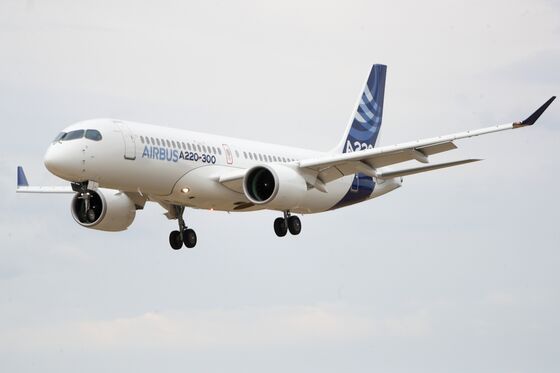 The agreement ups the ante in the high-stakes contest between Airbus and Boeing Co. in the lucrative market for narrow-body jetliners. Less than a week after Airbus closed its deal with Montreal-based Bombardier, Boeing announced a venture with Brazil's Embraer SA to join forces on small commercial planes.
The A220's sales chief said recently they he aimed to book "triple-digit" sales by year-end -- a figure that's already been surpassed. Airbus reckons the aircraft can secure at least half of the market for 100- to 150-seat planes over the next 20 years, which it estimates at 3,000 units, excluding its own A319 plane. The company is negotiating with suppliers to cut costs as it seeks a sharp reduction in supply-chain expenses.
Bombardier, which retains a minority stake in the A220 program, spent more than $6 billion to develop the C Series, equipping the aircraft with fuel-efficient engines, large windows and a wider-than-usual middle seat. But the program ran more than two years late and about $2 billion over budget.
Neeleman said the A220 would help his new airline focus on "passenger service and satisfaction." He also praised its long range, which will potentially enable the carrier to establish flight links with other carriers he backs, Brazil's Azul SA and Portugal's TAP.
"The A220 gives us a ton of flexibility to be able to go long haul," he said. "It's really a difference of range -- the ability of the plane to go super long distances or short flights."
A small team is working on the U.S. airline project and plans to apply for certification by the Federal Aviation Administration in the next 14 to 18 months, Neeleman said. Neeleman also helped establish Canada's WestJet Airlines Ltd. and JetBlue, with which he no longer has any management responsibility.
The new airline "could be an ultra low-cost carrier or an ultra long haul with lie-flat business class," he said. The company's final name and service offerings haven't been determined, he said.
"I'm not going to run the airline," Neeleman said. "I'll be a strategic director, but day to day, I've got a team of people who will run it. I like being executive chairman and being able to help make decisions and let my team run the airline."